The Music, obviously…
Well the first one has to be the music and the line, in the past Awakenings has brought the largest names within the techno market to Amsterdam and this year was no exception. From Sven Vath and Nina Kraviz both doing double headers on both day to Drumcode hosting their very own stage on the Sunday with Adam Beyer and his brigade of artists. Awakenings has never left a stone unturned when it comes to their line up and this year saw The Black Madonna perform a disco enthused set, Joris Voorn curate a jackin' house extravaganza and Joseph Capriati finish off the event before the historic fireworks rounded off our evening. Special mention go to Pan Pot and Dense & Pika so also tore up their respected stages.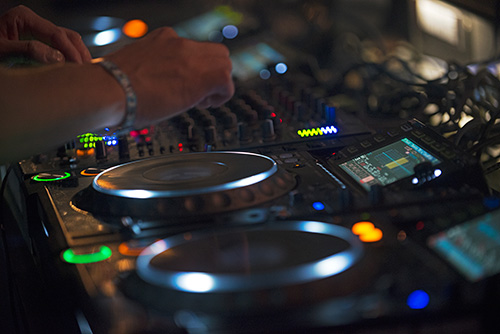 The stages.
Awakenings has been famous for its illustrious stage set ups an this yea they added fuel to the fire with an exquisite bit of colour which married with the apocalyptic Desparado arena, whilst the areas, aptly titled XY and Z also had their own twist on the saga. The images below only do them a little amount of justice with the correct balance of indoor an outdoor arenas fulfilling the amazing site.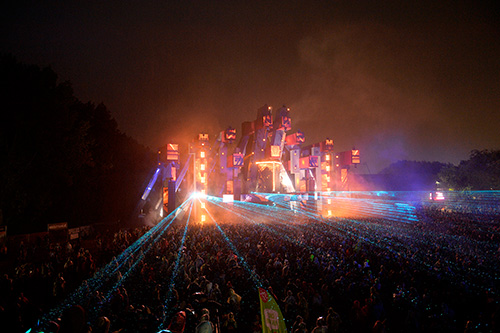 The site.
The Slotepark is perfectly situated on the outskirts of the city and only 15 mins from the airport. The lake provides a perfect middle ground whilst the stages mentioned before offer that techno feel. The park also had a fair ground and easy enough beer and food stalls to cover the 40,000 people the festival drafted in. If expansion was ever to occur it wouldn't be difficult whilst the music was at a steady and listenable level. We all know some festivals go out their way to break those eardrums.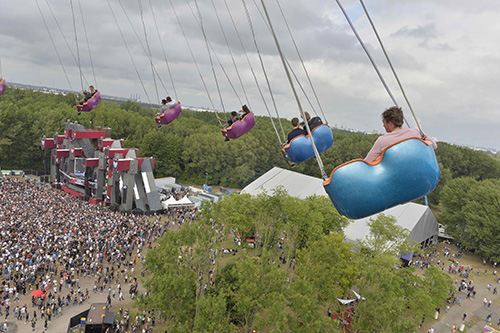 Rocco.
Rocco, the festival owner, is famous not only because he built Awakenings from the ground up, but because of his on stage antics introducing and comparing each act and stage with his recognisable voice. Its not everyones cup of tea, however for me, he makes the festival and creates that niche for others to follow suit. Awakenings has been the benchmark for festivals within its genre and with the likes of Rocco and his team the Amsterdam techno probably wouldn't be the same.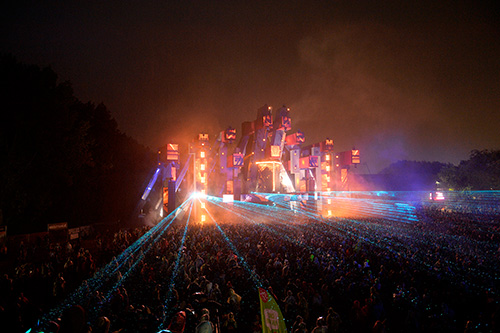 Its always friendly.
Everyone that attends Awakenings is there to party, there is no one there to spoil the shindig. Everyone is there to dance and dance again the following day. This is what makes Awakenings one of a kind and we all just wish some of the UK festivals would ju,p on the band wagon.
Awakenings have now just announced all their ADE shows - www.awakenings.nl