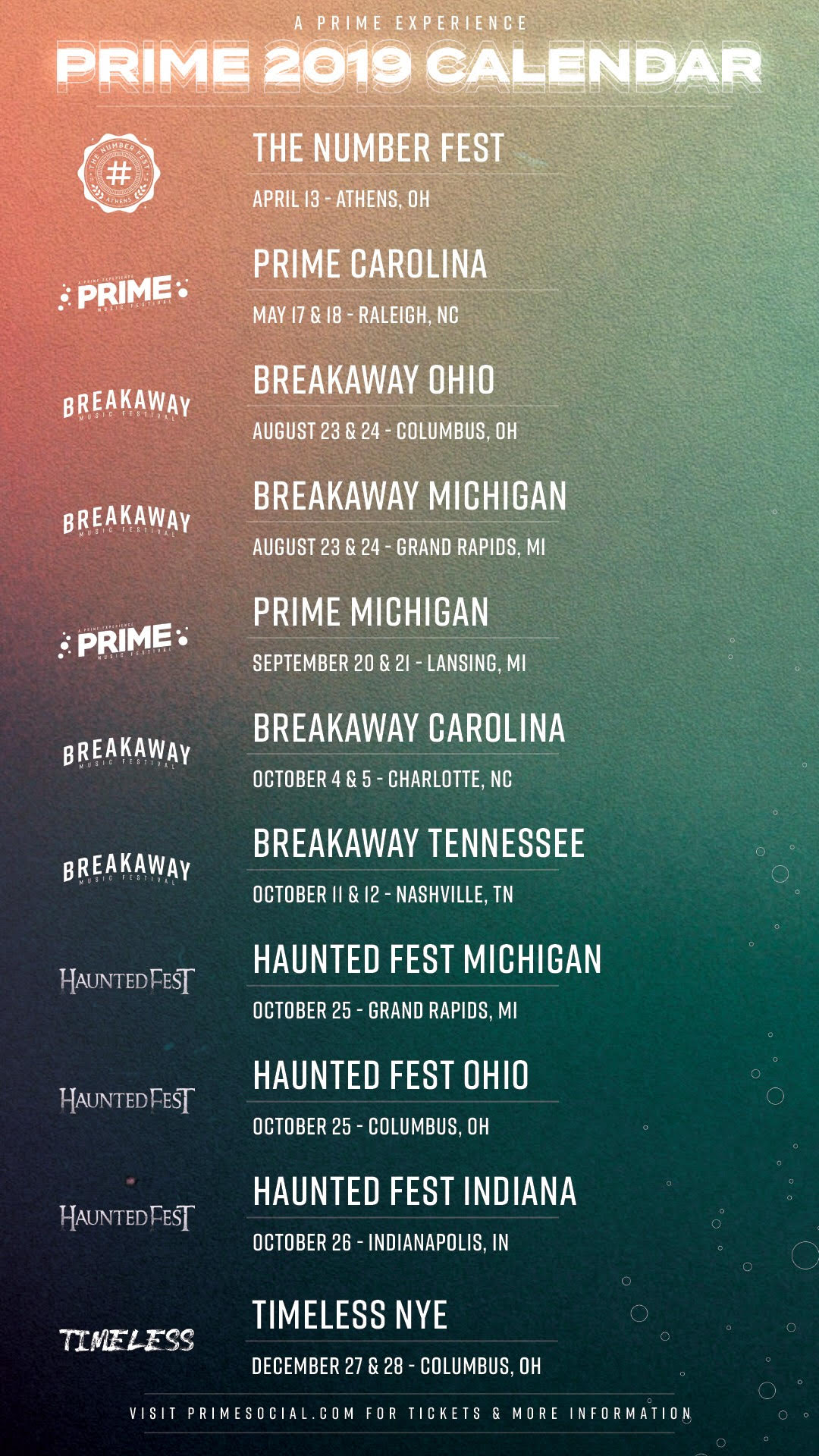 Prime Social Group just revealed its 2019 festival calendar, featuring eleven installments of five different festival experiences.
The season begins on familiar terms with the 17th edition of #FEST in Athens on April 13th, featuring names like Rae Sremmurd, Rich the Kid, Shaun Frank, and DJ Pauly D. From there, Prime's namesake two-day PRIME Music Festival touches down in Raleigh on May 17-18 and Lansing on September 20-21.
Breakaway makes four appearances in 2019, returning for the second time to Nashville on October 11-12 with additional events in Columbus, Grand Rapids, and Charlotte. Also in the month of October are three versions of Haunted Fest, Prime's resident Halloween party. Haunted Fest will take on Grand Rapids and Columbus on the 25th and wrap up in Indianapolis on the 26th. Finally, Prime closes out their 2019 calendar with the debut of Timeless, a two-day New Years celebration on December 27-28 in Columbus.