Last weekend, the 11th annual Movement Electronic Music Festival (Movement Detroit) (well, 17th annual when combined with its career under the event's former name, Movement: the Detroit Electronic Music Festival, better known as DEMF) blasted across Detroit like it never has before. As a regular attendee, I can confirm this year's festival boasted a lineup better than ever, along with a slew of after-parties across the city, which don't not shut down for "techno week."
The Movement Detroit 2017 lineup included both locals and headlining artists that fest has not seen before. Unlike last year, the hard techno crowd was in heaven living underground at the resident advisor stage with a nearly perfect sound system. The weekend started off in this dungeon listening to the powerful tunes from local all-star Altstadt Echo. Despite the perfect outside weather, the underground stage was completely slammed to start and Altstadt Echo had the place rocking like a 90's rave.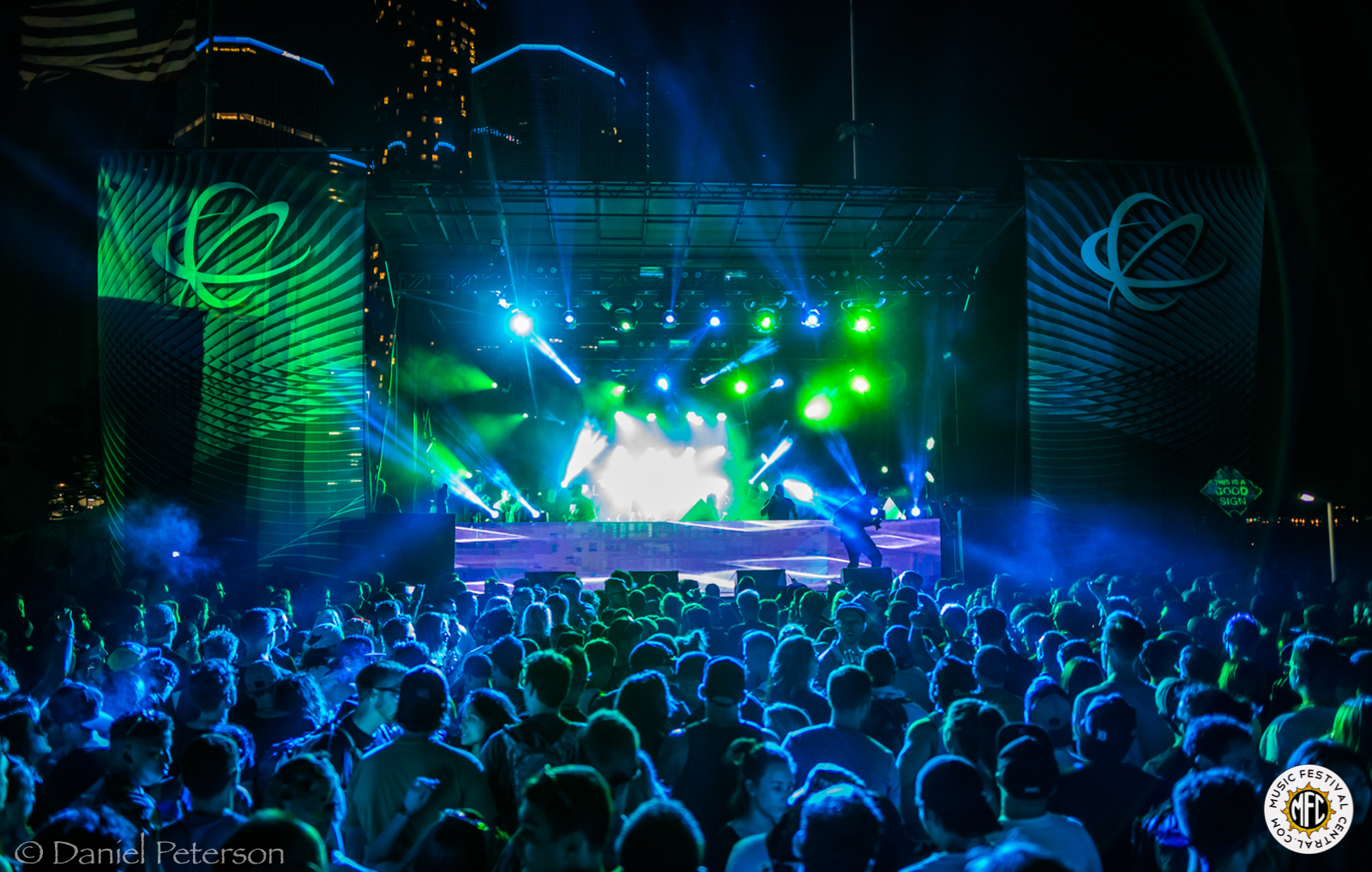 Followed by an equally impressive set from Matrixxman at the Underground Stage, I went upstairs for some more lighthearted fun and sun. First stop was Rodriguez Jr. on the Pyramid Stage. Rodriguez Jr. is having an awesome year, but unfortunately for many thrilled to see him live, the sound on this stage was lackluster on Saturday. If you weren't on the actual pyramid, then all you heard was a kick drum. This is different from years past as the Pyramid Stage's sound is usually on point.
Despite the sound issues, the Rodriguez Jr. set was fun. This was a great time to get to know the people who were attending this year and it set the stage for the festival. Throughout the week, it became apparent to how much the techno scene has grown/growing throughout the US. Shirts ranging from Atlanta to Texas were boasting, crews and parties from places all over the US became apparent, while accents from across seas and over the Canadian border flourished throughout the crowd, city streets and hotel elevators.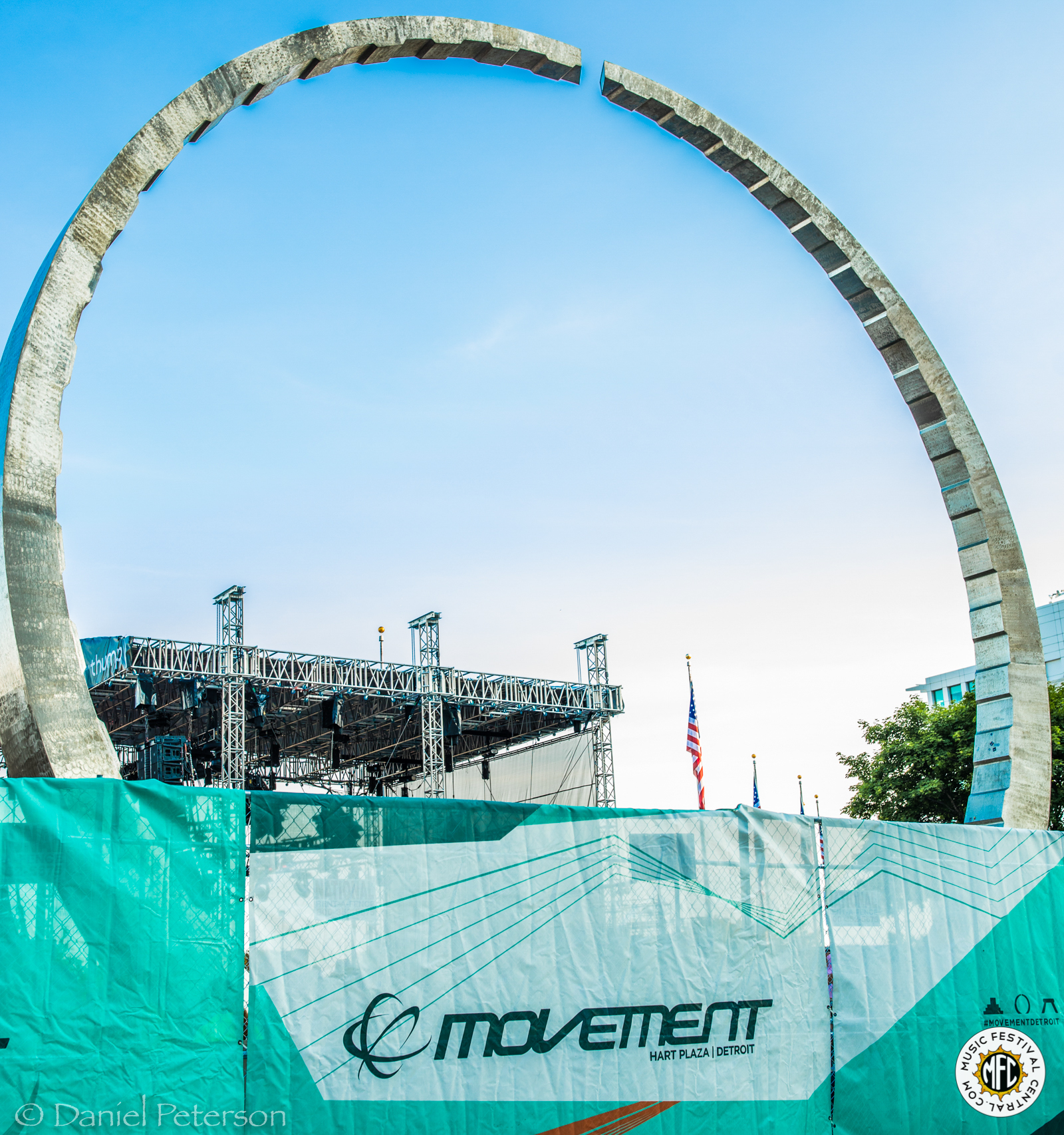 Back up front, Octave One at the Thump Stage followed their usual awesome form. The energy that Octave One brings to each and every show is amazing. In this journalist's opinion, they are some of the best in the business. The Thump Stage may have been my favorite stage the festival. There is always room to dance, the sound is nearly perfect and it's flush with bars and things to eat.
Heading back to Pyramid Stage, we found the same problem as before with the sound for Pan-Pot and then scatted back to the Movement Main Stage for The Belleville Three (Juan Atkins, Derrick May and Kevin Saunderson). The Belleville Three was an interesting sound, they definitely had their high points, but all together I felt like they could've used a bit more practice after all this time spent apart, as the sound seemed a bit out of sync at times.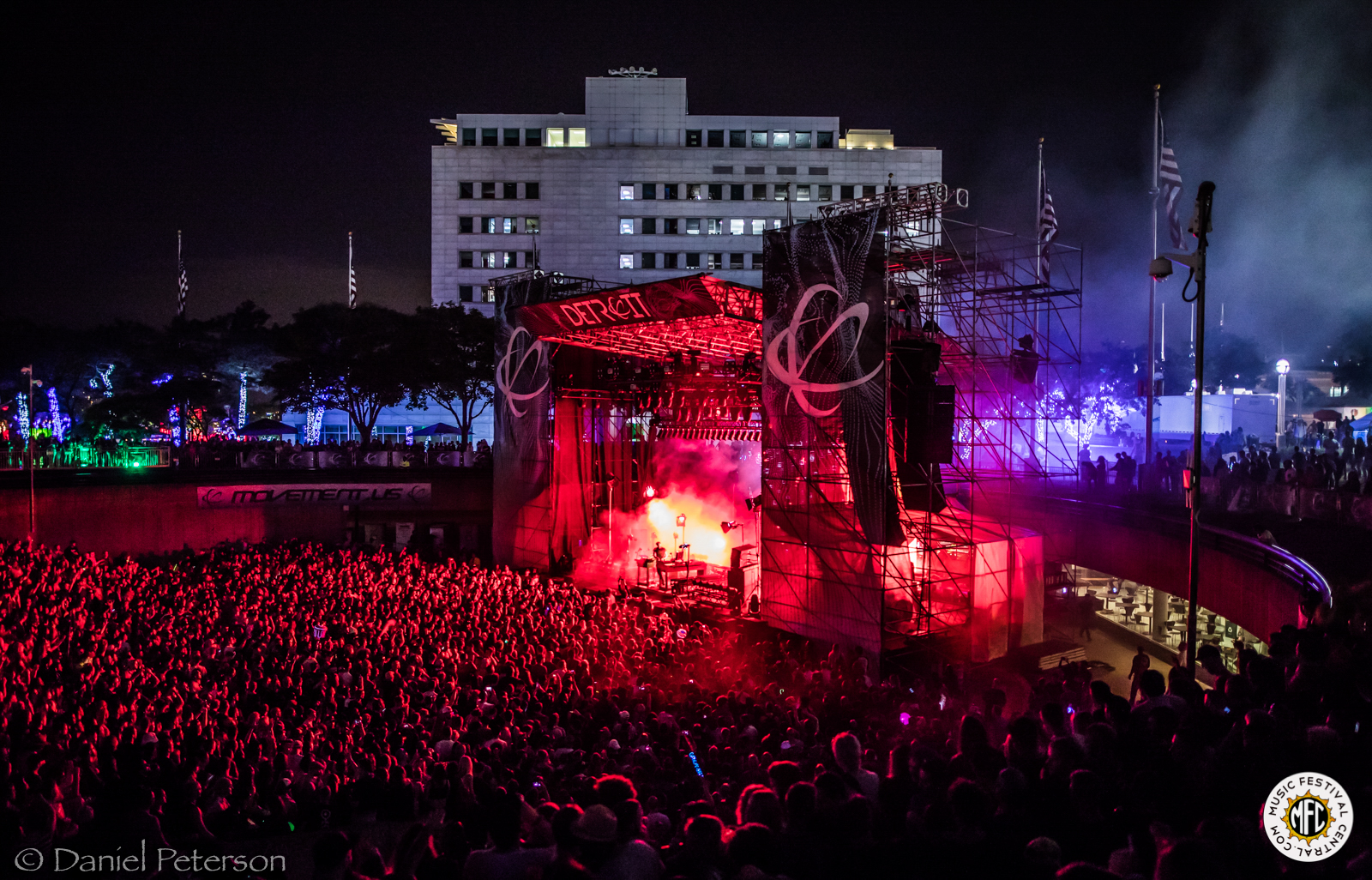 To end the night, Richie Hawtin may have given the best performance I have seen in my 20 years of going to live shows. "Close" was not only musically one of the best shows he's yet to produce, but also aesthetically. Richie took notes from his old days and preformed a ripping techno set worthy of any Plastic Man Performance and paired it with a live visual set, which he controlled, and made near perfection.
Day 1 was in the books, the weather was nearly perfect and my only complaint from the fest was the sound at the Pyramid Stage.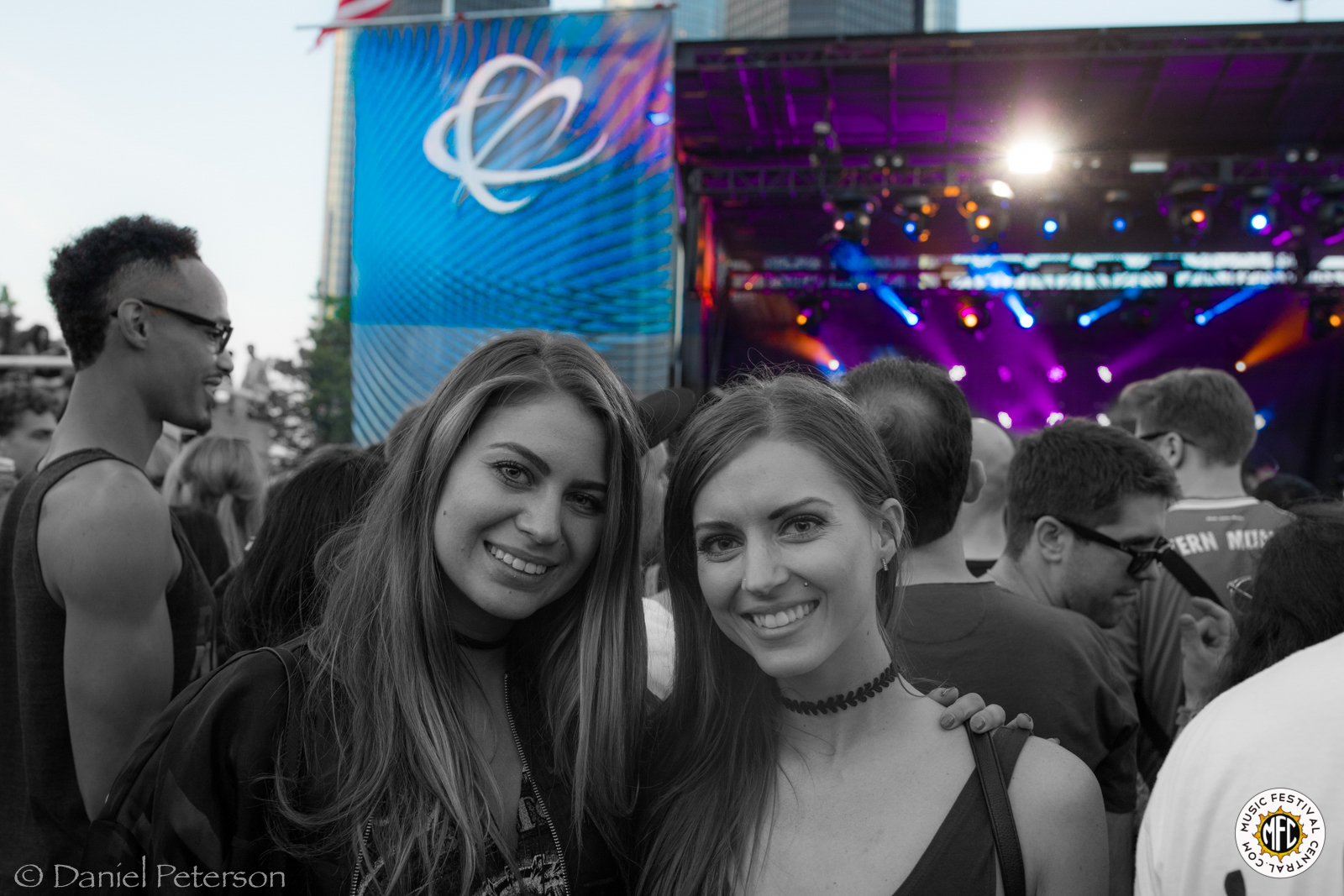 After-party #1 was at the Whisky Disco for Sweat the Details ft. Fred Everything. The Whisky Disco is truly a Detroit staple and this was a great night at the club for locals and outsiders, alike. Next up was Bleu for the Octopus Recordings party. This lineup included Sian, Olivier Koleczki, Juhuen and many more. The sound system at Bleu may be the best in the city and proved perfect for this banging style of techno.
I love the fact that the clubs stay open past serving hours on these nights and that the crowd stays to support them in doing so.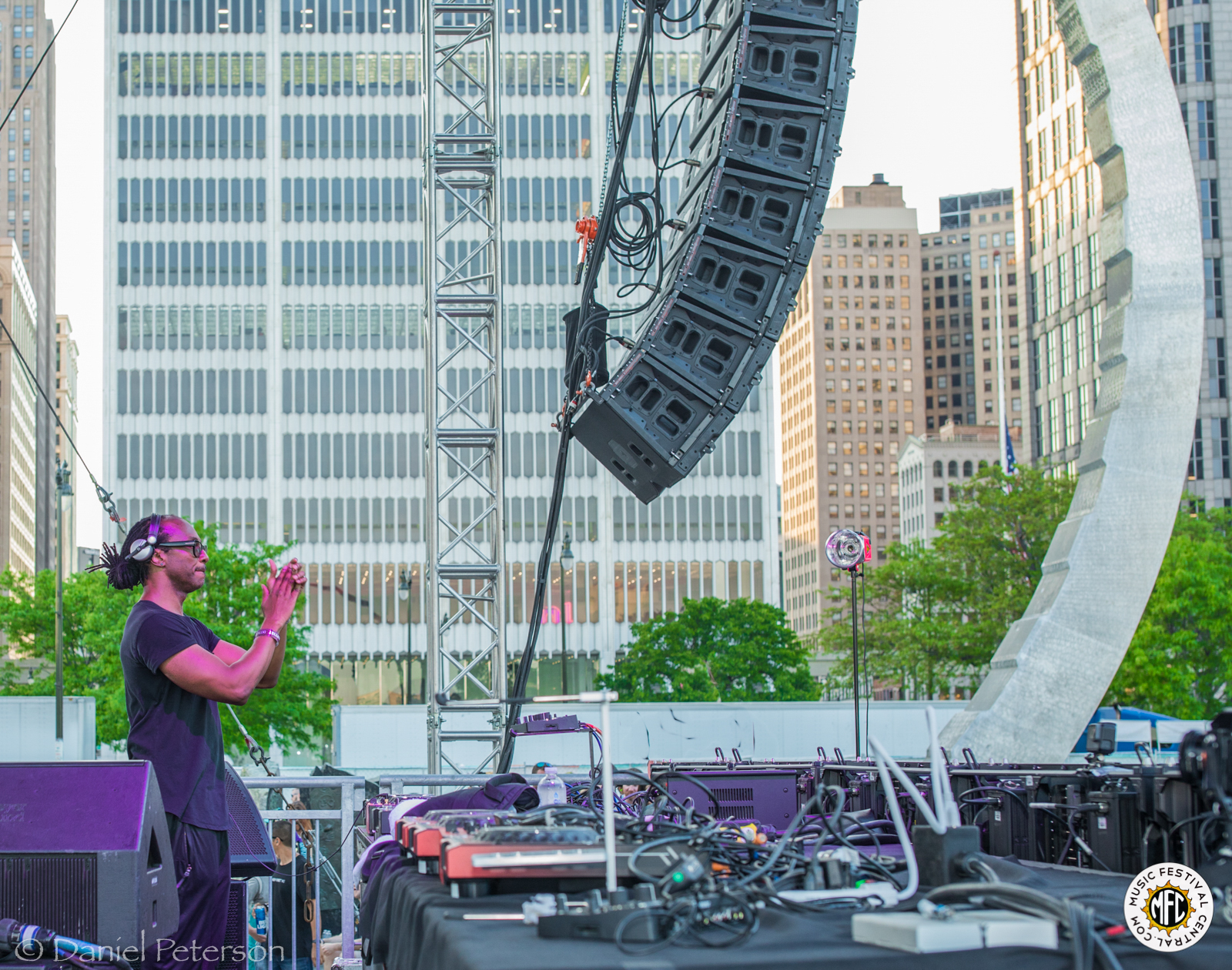 Directly from Octopus, we headed to TV Lounge for Soul Clap's House of E-funk. As always, Mathew Johnson is a treat unlike any other in the hotbox that becomes TV Lounge during the early morning hours. A special treat was live vocals during his set; he's always doing new things in his process and every year I get to see him, it gets better. As usual, Stacey Pullen in the back Alley is tremendous, dance music does not get better than this party and this year was no exception.
Unfortunately, the weather did not cooperate on Day 2 of Movement and the intermittent rain really split the fun up. Part of a festival is about the momentum a group carries. Anytime there is a major setback and things break down it takes some time to get the feeling back. Stand-out performances from the day came from Anna and Joseph Capriati.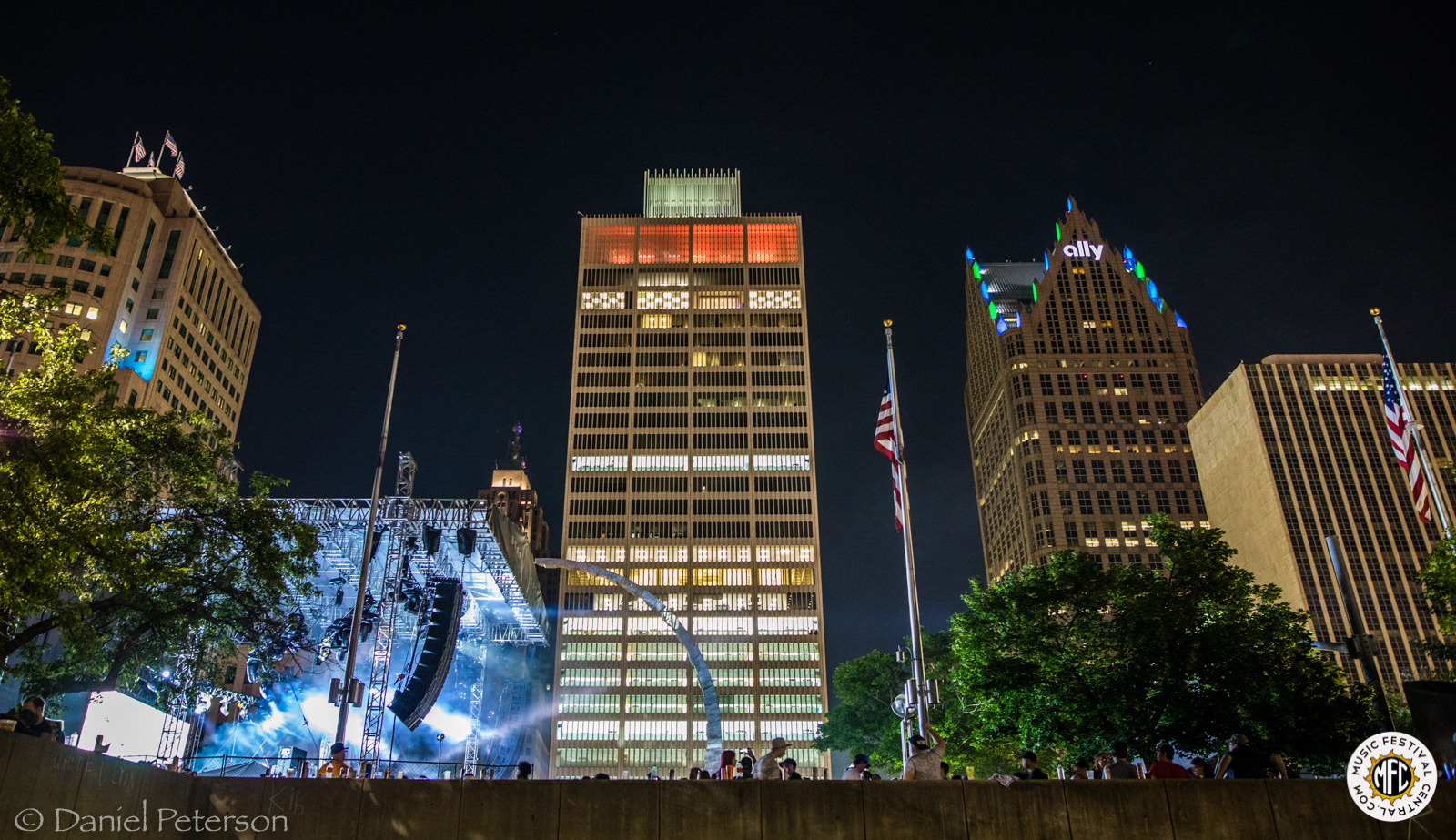 Test Pilot (aka deadmau5's alter-ego) was…..interesting to say the least. The rain caused lots and lots of problems for his set and his complaining was one of the worst things I have ever seen from an artist….ever. On a side note, the newly released Test Pilot BBC Radio1 mix sounds amazing and although it was unprofessional of him to act that way no one can question his musical prowess or dedication. This was going to be one heck of a performance if things went correctly.
Unfortunately, Sunday night called for some much needed sleep so no after-parties were made.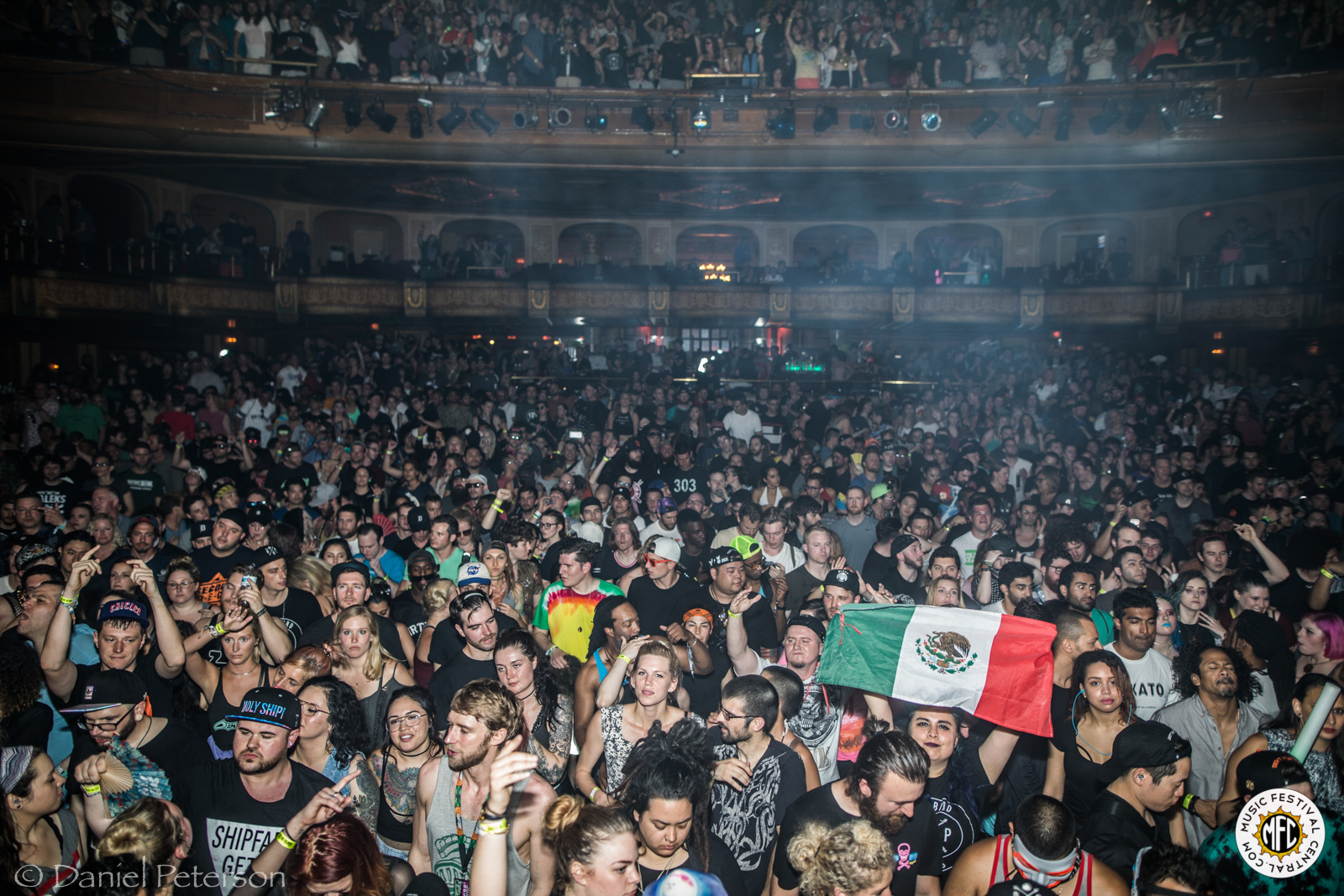 On Monday (Memorial Day 2017), it was beautiful again and everything in the festival world seemed to back on track. Two come-up local artists, Asher Perkins and Dru Ruiz, provided the perfect start to the day. They fixed the sound on the Pyramid Stage and Asher Perkins' performance was one of the best of the festival (watch out for this kid!). Dru Ruix, was playing with a 303 drum machine on-stage and had the perfectly tuned sound of the main stage rocking like no other.
Like all good things, Monday slipped by way too quickly. This is usually the best day at Movement as the crowd thins quite a bit and there is much more room to dance. Memorable sets came from Recondite and Paco Osuna. Also, a huge shout out to Chris Liebing, who despite playing a slower than usual set included a #resist vocal for at least 10 minutes.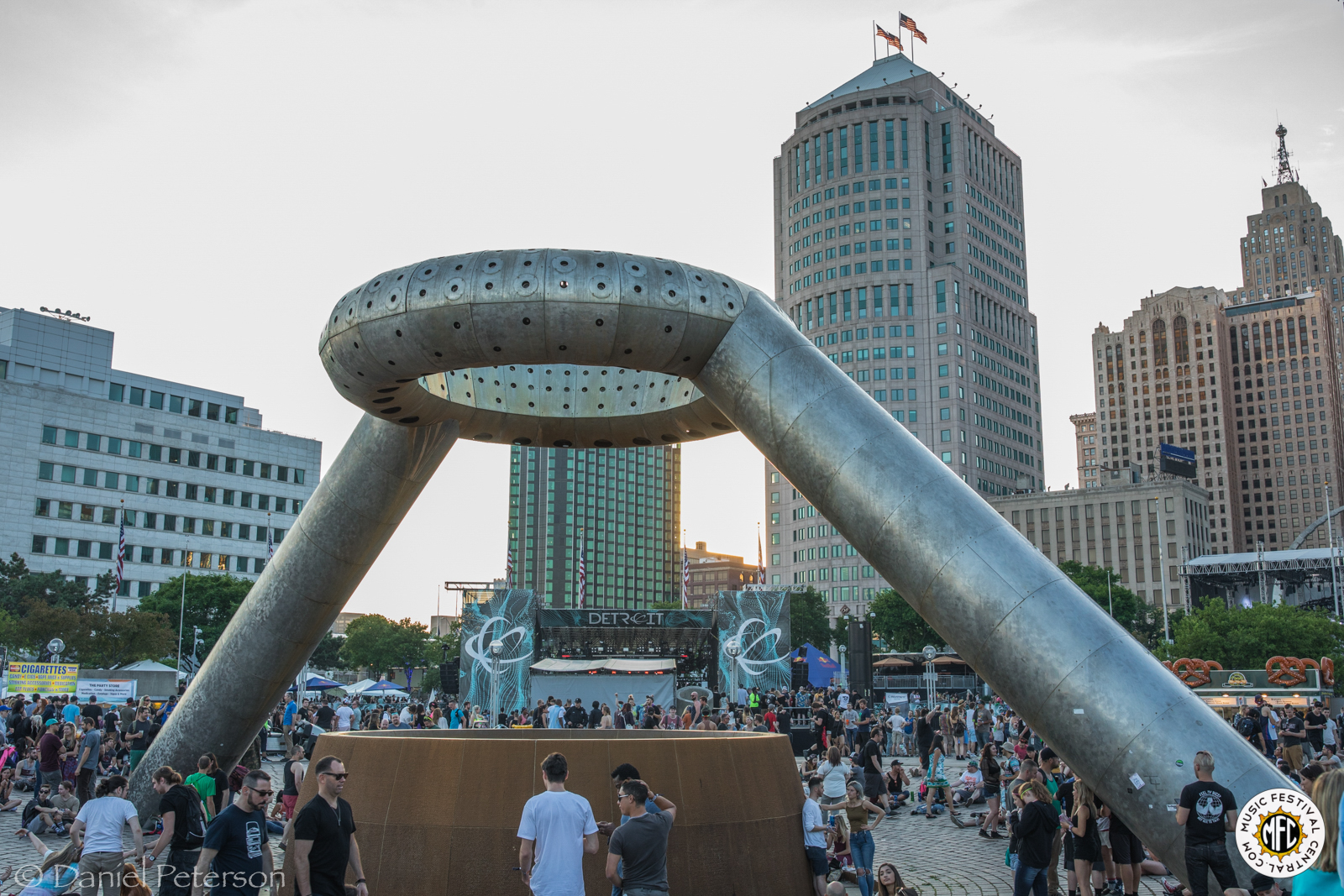 This year's Movement Detroit lineup combined with the execution from event curators at Paxahau, made this chapter one of the best they've had yet. Once again, there were never long lines to enter the festival nor for drinks or bathrooms, and the overall sound + visuals were even better than last year.
The Underground Stage really stood out as the most improved showcase with a huge lineup, a great sound rig and even some much needed ventilation.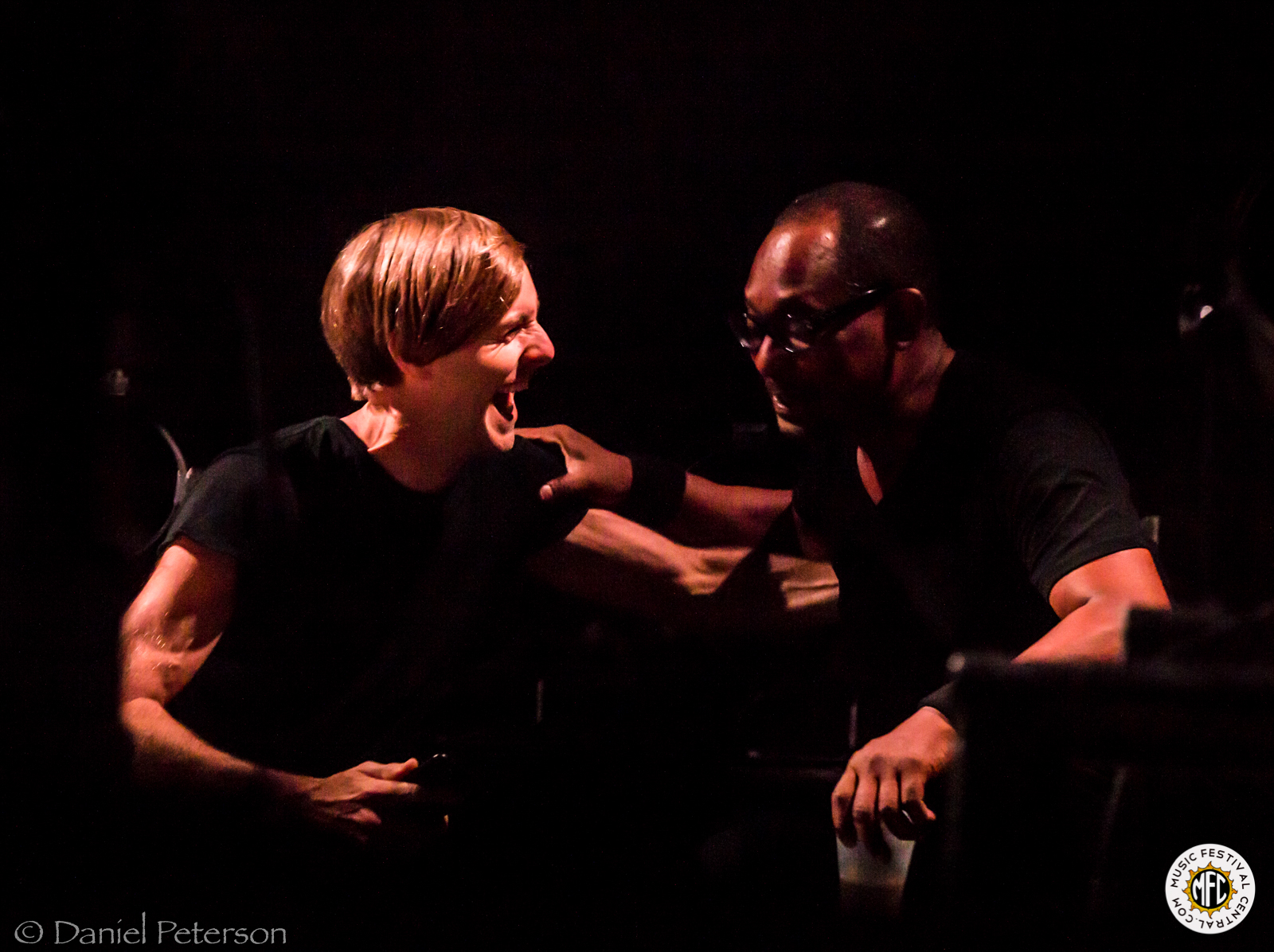 Richie Hawtin's performance on Saturday night was as good as it gets in terms of techno and the crowd was pleased all around. The mood of the festival was the best I have seen it and a person can really feel the momentum that techno is carrying throughout the US.
Monday night into Tuesday AM is always interesting in Detroit and this year proved to be the same. The lineups aren't as big and the locals really come out for some action on this night. Mix is the place to be to start things off and now Detroit regular Darwin (Berlin) was amazing as usual. Mix is hot a sweaty and honestly goes from Tuesday till Wednesday…the place is packed almost the entire time. This is a great place to meet local DJs, as well as, industry people who have been working all weekend and now blowing off some movement steam.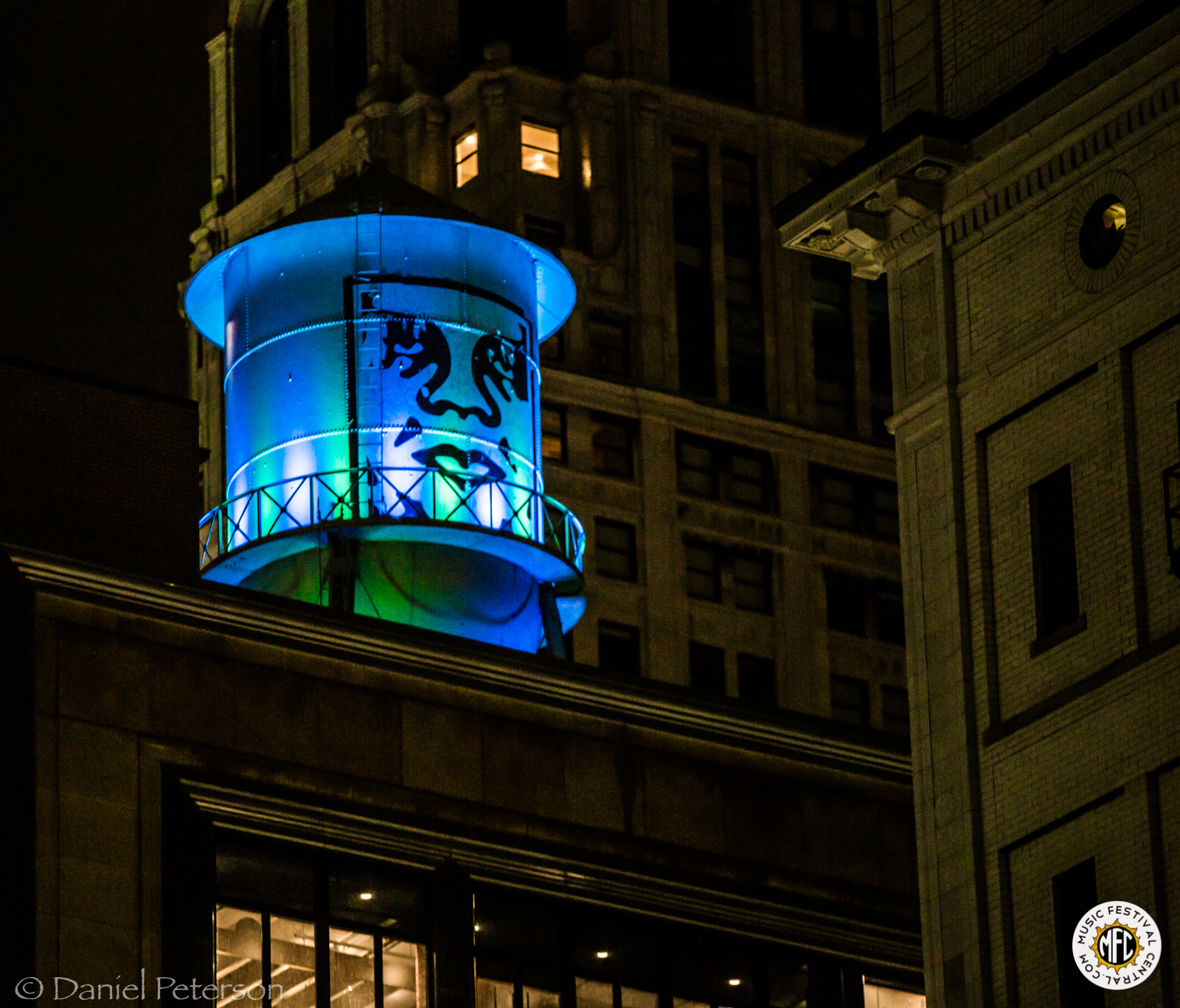 I finished the weekend off properly at Northern Lights Lounge with a great local lineup and others like the Chicago-based underground techno group, Mia Wallace.
Movement Electronic Music Festival 2017 was the best I have been to yet and I am excited to see what the future holds for this festival. The resurgence of Detroit is apparent in a great deal of ways it's clear that the city is truly starting to shine through once again. I already have my room reserved for Movement Detroit 2018 and can't wait to get back! What about you?