A little over four years ago, a rare opportunity presented itself to myself and a friend of mine. The opportunity: to take over a reservation on Jam Cruise. Within seconds, we jumped on it. Since then, I've attended and had the pleasure of shooting photos every year onboard.
If you're not familiar with Jam Cruise, the title of this one-of-a-kind music festival says it all. It's a giant cruise liner packed to the gills with a list of the world's top musicians (mainly hailing from the jam band community) and a few thousand loyal fans (aka Jam Cruisers). Setting sail to an array of tropical locations south of Miami, the cruise takes attendees through the deep blue to experience unforgettable music, good vibes and scenery for roughly five days.
Aside from the music, and the fact patrons get to hang with their favorite artists on the boat for days on end, what makes Jam Cruise so special are the relationships that stem from the fun-filled voyage. I'm not talking wishy-washy relationships, like the "let's definitely link after the festival" ones (which I'm sure we've all experienced). I'm talking about bonds that will last a lifetime. From roommates you've had in the past that you grow closer to, to brand-new roomies and crews that you hit it off with, to romantic connections and new business cronies, and even, bonds with the artists themselves, there are several types of relationships that stem from Jam Cruise. All of which can grow exponentially.
Other factors that separate Jam Cruise from other festivals are the wide range of activities one can take part in while on the boat and during excursions when docked. Festival curators at Cloud 9 Adventures and one of the long-time co-curators, Positive Legacy, are some of the very best at coming up with different types of experiences to offer patrons while onboard.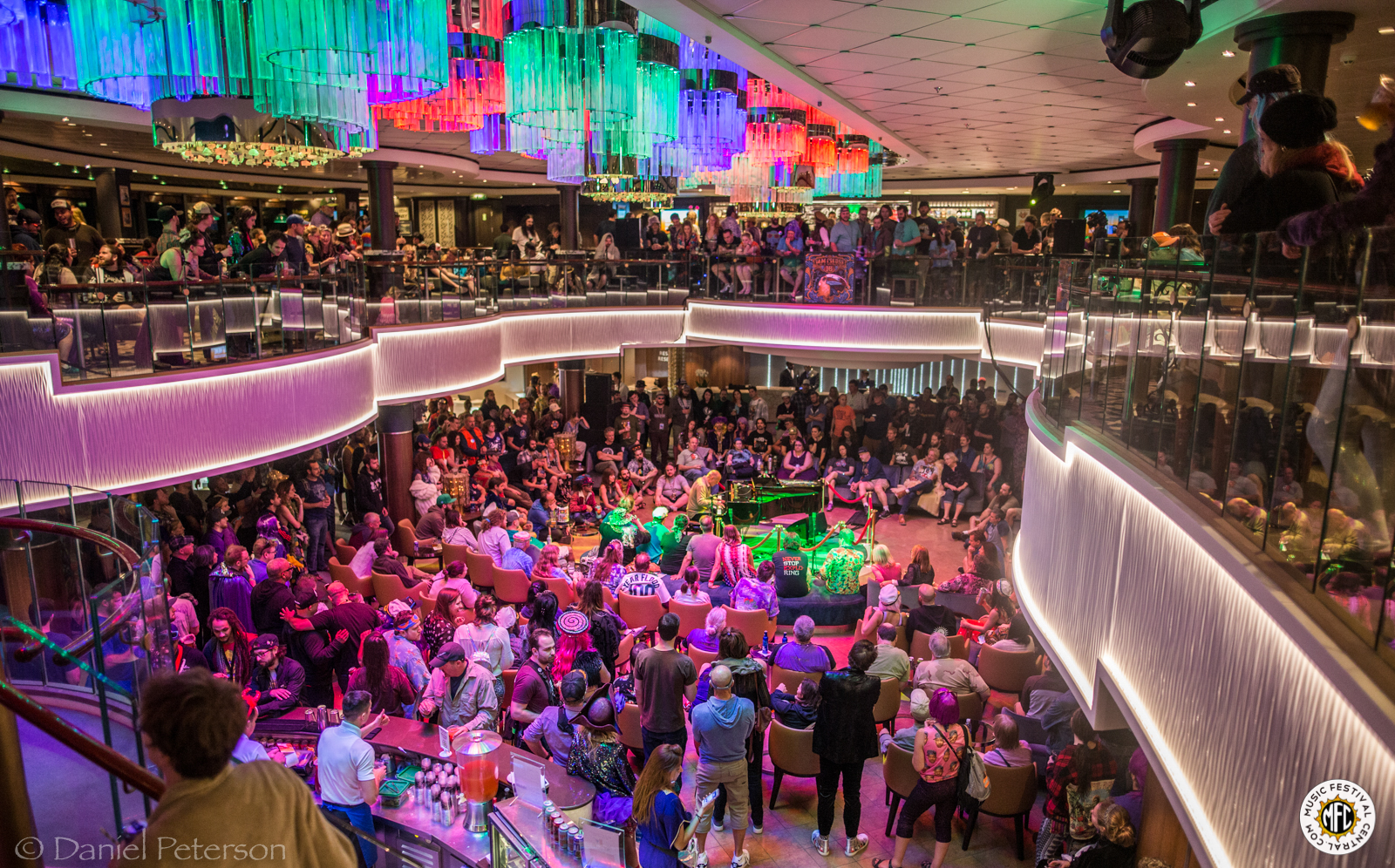 From a poker tournament with Ivan Neville, to a ping pong tournament held by Pigeons Playing Ping Pong, a guitar clinic with John Scofield and friends, yoga with Andy Frasco, Ba Duan Jin with Karl Denson, the Positive Legacy silent auction, as well as, JAM TALKS with legends like Maceo Parker, plus Eric "Benny" Bloom's REALLY Early Jazzish Show, there are a wide variety of "extras" one can enjoy while on the ship.
My personal favorite was The Match Game hosted by always-hysterical, Seth Weiner. The Match Game entails a group of artists answering odd questions to see if two contestants can match their answers. Questions like "What is the most requested item on Steel Pulse's rider card?" (a rider card is a list of requests made by the band) and "What do you hate the most that fans do at their shows?" along with other random inquiries were made.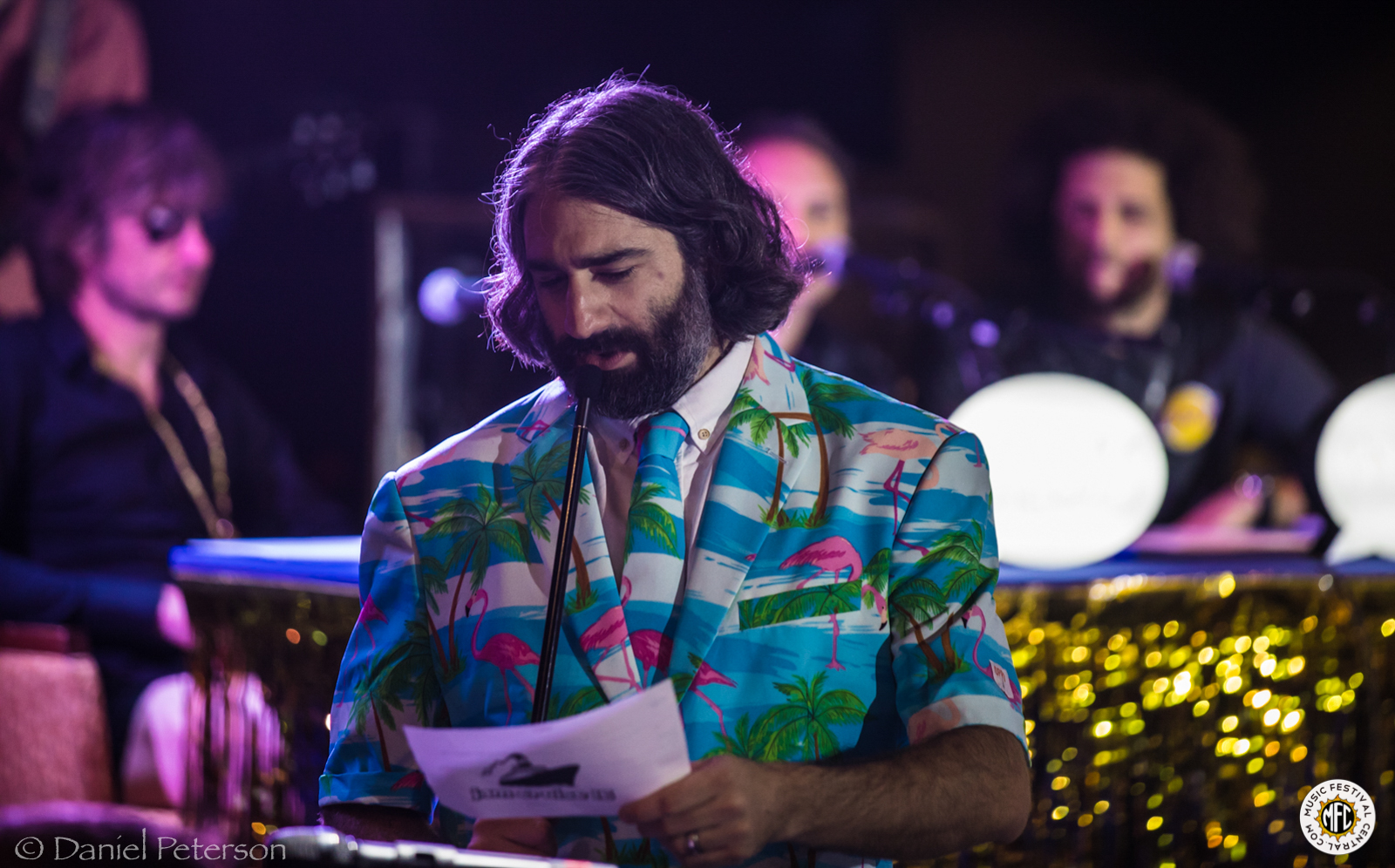 Andy Frasco took it upon himself to use one of his answers to ask one of the singers from Turkuaz, who happened to be present at the time, if she'd have a drink with him after the show. Andy quickly found out it was a hard NO as she was there supporting her husband and bandmate, who ironically was playing horns in The Match Game's band, standing just paces behind him...AWKWARRRD. Eric "Benny" Bloom of Lettuce quickly acquired Andy's answer sheet, ripped it up and proceeded to eat it.
When it comes to life off the ship, Jam Cruise helps coordinate a list of excursions attendees can enthrall themselves in when the boat docks. There's also Positive Legacy onshore concert and Day of Service event, where patrons and musicians gather to play their respects to fallen Jam Cruisers. Participants also provide their services to a noble cause for locals in need before the concert. All in all, it's a win-win.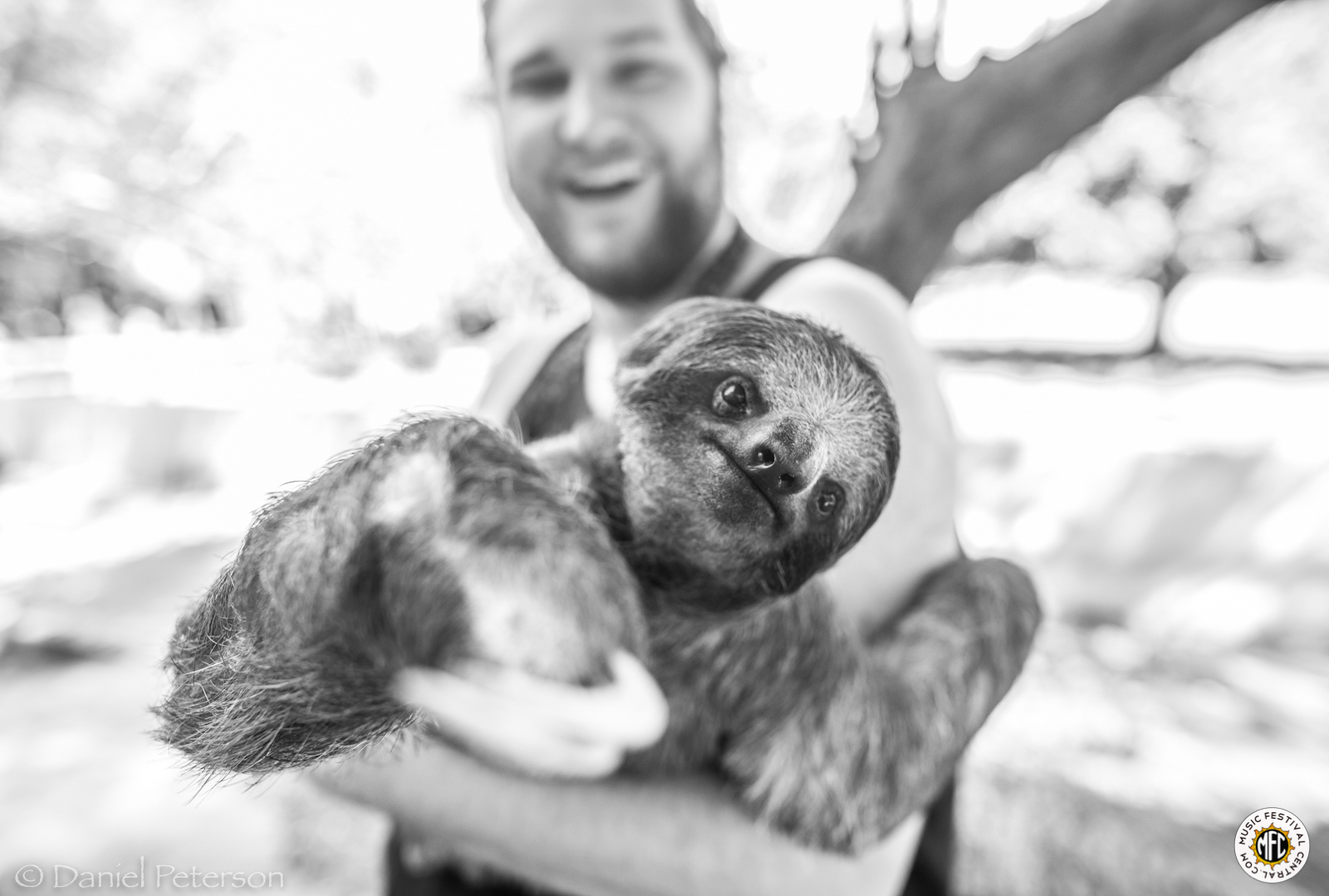 You can also feel free to set off on your own adventure, as many enthused Jam Cruisers do. This year, a few groups had the pleasure of hanging out with sloths and monkies during the stop in Roatan, Honduras. Never could've imagined I'd finally get to check off high-fiving a sloth during my Jam Cruise journey. And yes, they're always smiling!
The boat also stopped in the Grand Cayman Island. Stories of holding sea turtles and riding wave runners flourished that night.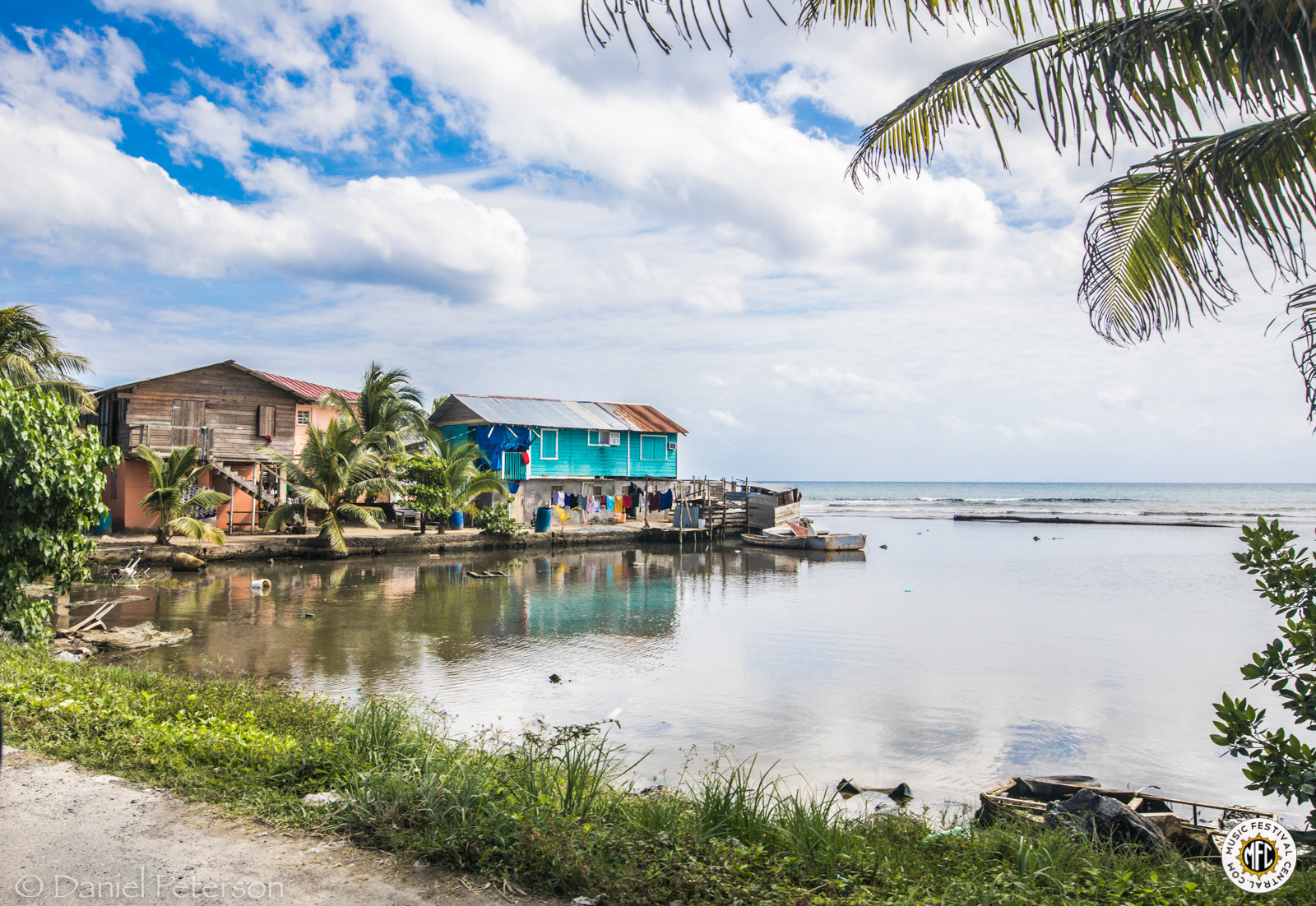 Back onboard, patrons can also look forward to THEME NIGHTS. Themes like Once Upon a Tide, Yellow Night, Space Is The Place, and even, an unofficial Richard Simmons theme went on each night at sea. As always, Jam Cruisers dressed to impress.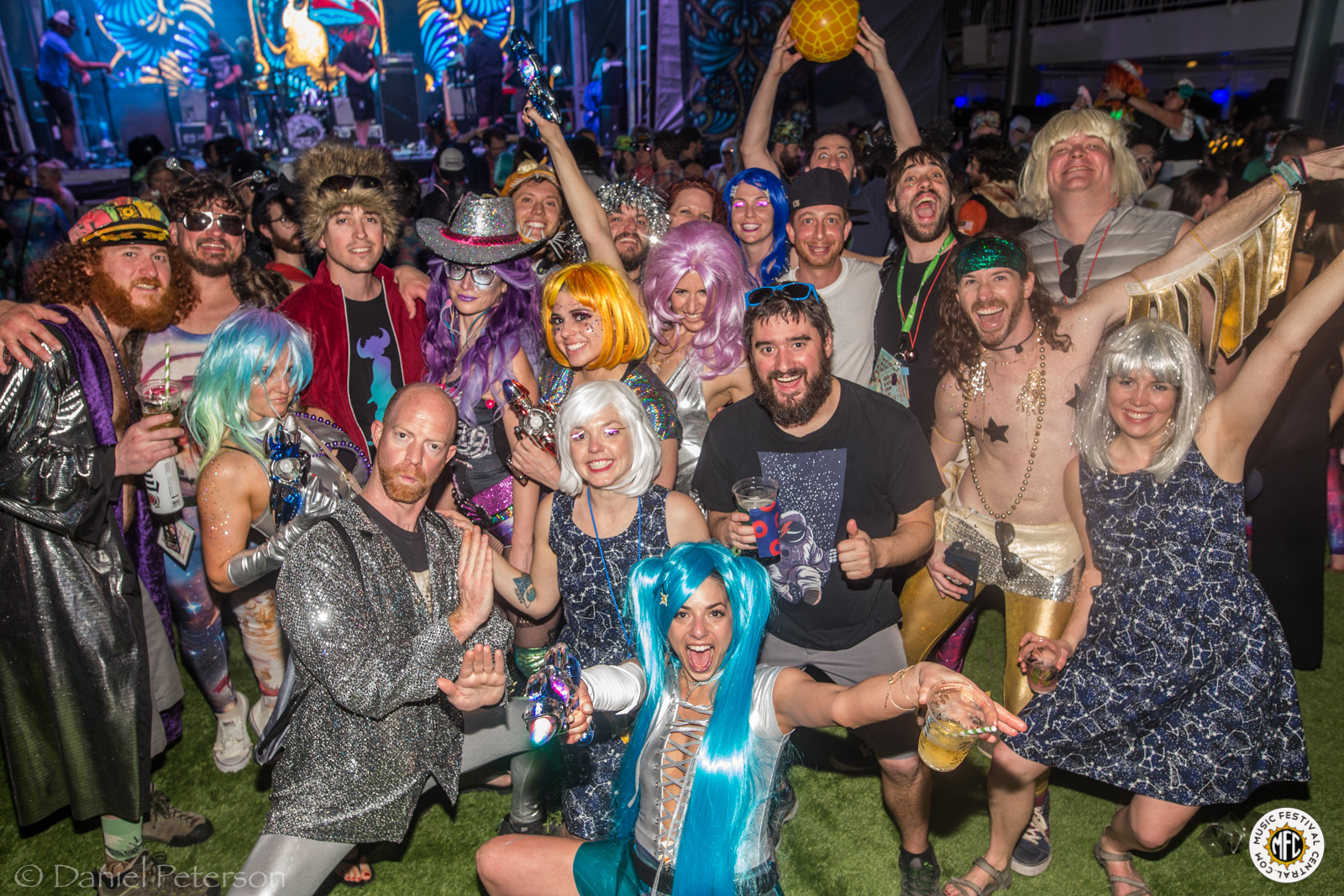 When it comes to the music, Jam Cruise is infamous for hosting some of the gnarliest collaborations with some of the most skilled musicians on the planet. Jam Cruise is the only place you'll find the 21-year old Marcus King play with legends like Karl Denson, or John Scofield playing with Medeski, Martin & Wood, and of course, Robert Randolph's infamous super jam-style set.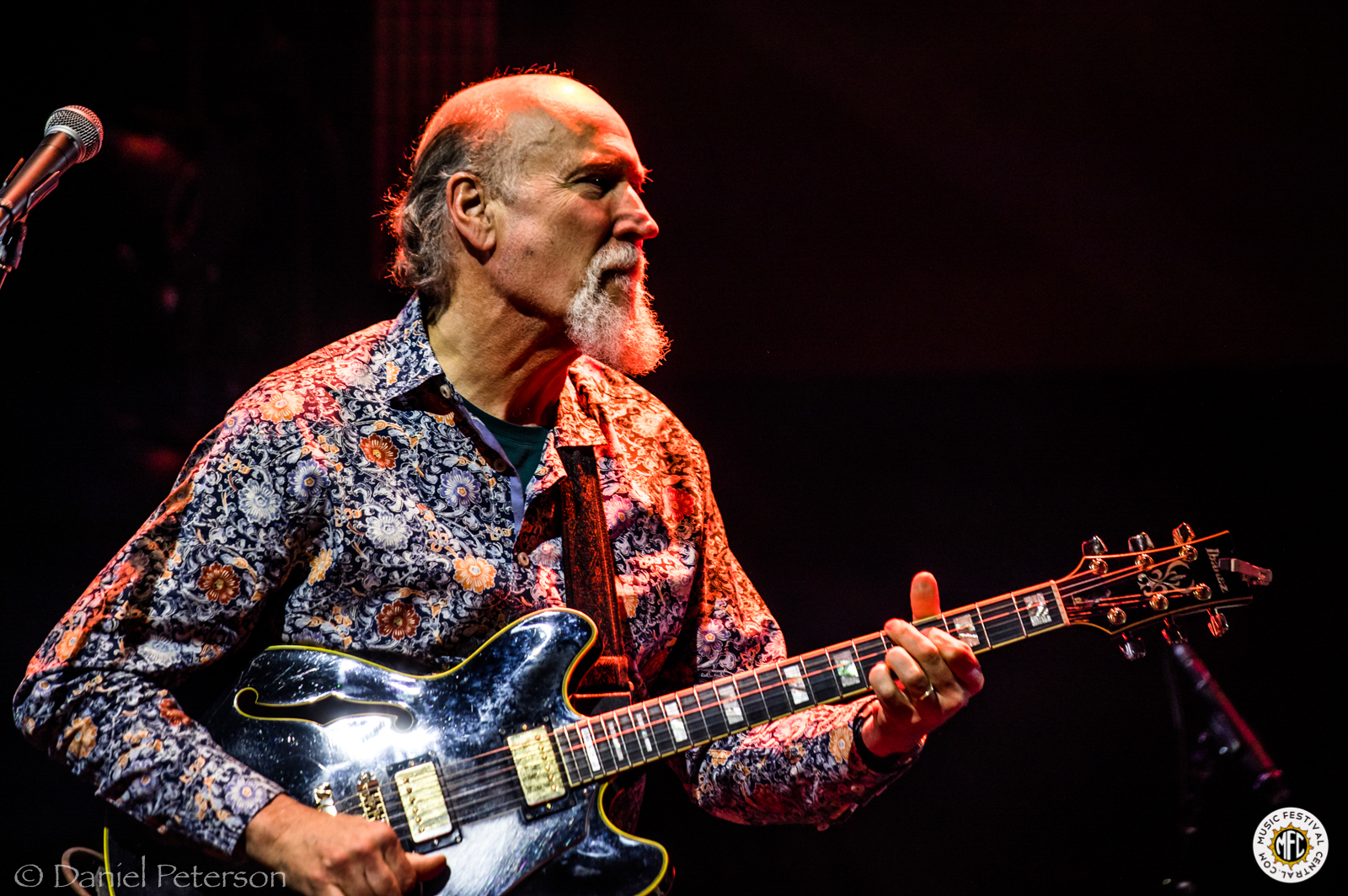 I can't forget about the JAM ROOM either! Also known as the Spinnaker Lounge on the 13th floor, the JAM ROOM draws in musicians by the masses as they gather to jam back and forth into the wee hours of each morning. Hosts include George Porter Jr. (Bassist and Vocals of The Meters), Roosevelt Collier (Slide Guitar of Roosevelt Collier Trio), Dan Lebowitz (Guitars and Vocals of Animal Liberation Orchestra), Michelangelo Carubba (Drummer of Turkauz). The last night Michelangelo of Turkauz went for four full hours to wrap of the cruise in style.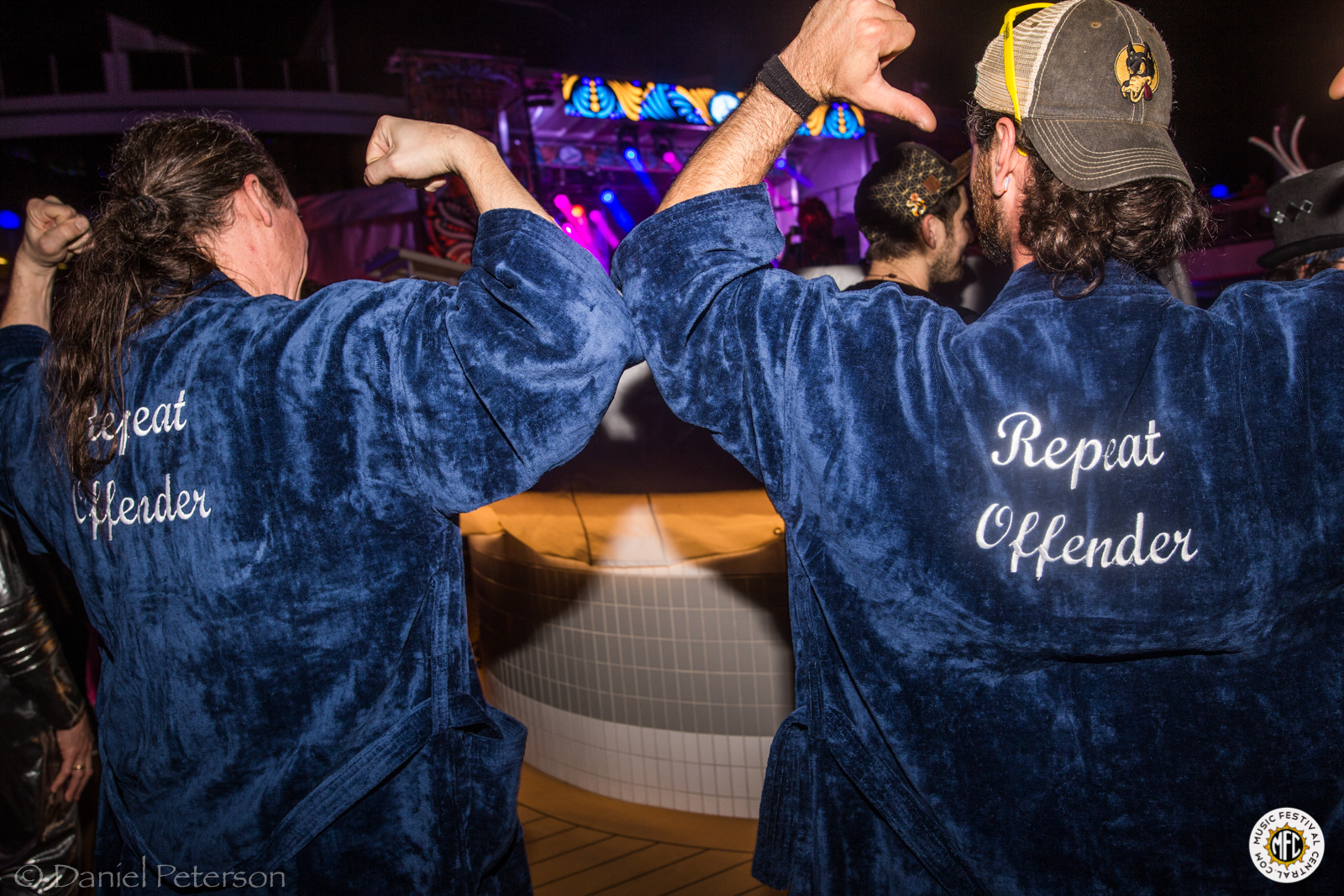 Although these accounts just grace the many facets that make Jam Cruise so special, please take my word for it; Jam Cruise is worth the time, money and energy. As I mentioned this year marked the fourth Jam Cruise I've attended, which officially means I've reached Repeat Offender status. It also means I brought home a sick robe to relax, party and relive the memories in.
Pre-booking Jam Cruise 17 has already begun, and for many, 2019's voyage is already locked. If you haven't attended, it's time to jump onboard!