A weekend filled with fairytale-like surroundings, whimsical art displays and a line-up of artists from around the world, are sure to take you on an unforgettable journey. Future Forest takes place for its 7th consecutive year on July 26-29th in Fredericton, Canada. Headliners include Justin Martin and Ardalan from Dirtybird Records, Huxley Anne, Lucii, DRRTYWULVZ, Ben Fox and Craymak b2b Awal plus onsite interactive performers, artists, workshops, yoga and more! Music lovers can choose to be immersed in 3 beautifully hand crafted stages: The Prism Stage, The Mushroom Stage and The Nest Stage. Expect musical delights all weekend long! We spoke with Tim Kukula, the founder of Future Forest and asked him a few questions ahead of their 7th anniversary. Here is what he had to say…
This year marks the 7th anniversary of Future Forest Festival! Are there any new features we should look forward to and are you planning on bringing back any artists from last year?
We have been focusing on so many improvements this year, including and beyond adjusting musical programming. There will be a stage focused on house music. More (returning and new) food vendor options. We are putting forward a direct intention to create a healing environment with an emphasis on inclusivity and learning. Of course, from an administration point of view we are improving signage, speeding up the check-in process, and parking system. We keep the lineup as fresh as possible each year (40% or greater new music artists overall and 90% or higher for headliners). BUT, we are excited to have Anna Morgan back as part of a Worst Behaviour Records showcase with Bell Curve! Future Creatures should keep their eye out for a new Future Forest Survival Guide; it will be all you need to know to have a safe and happy Future!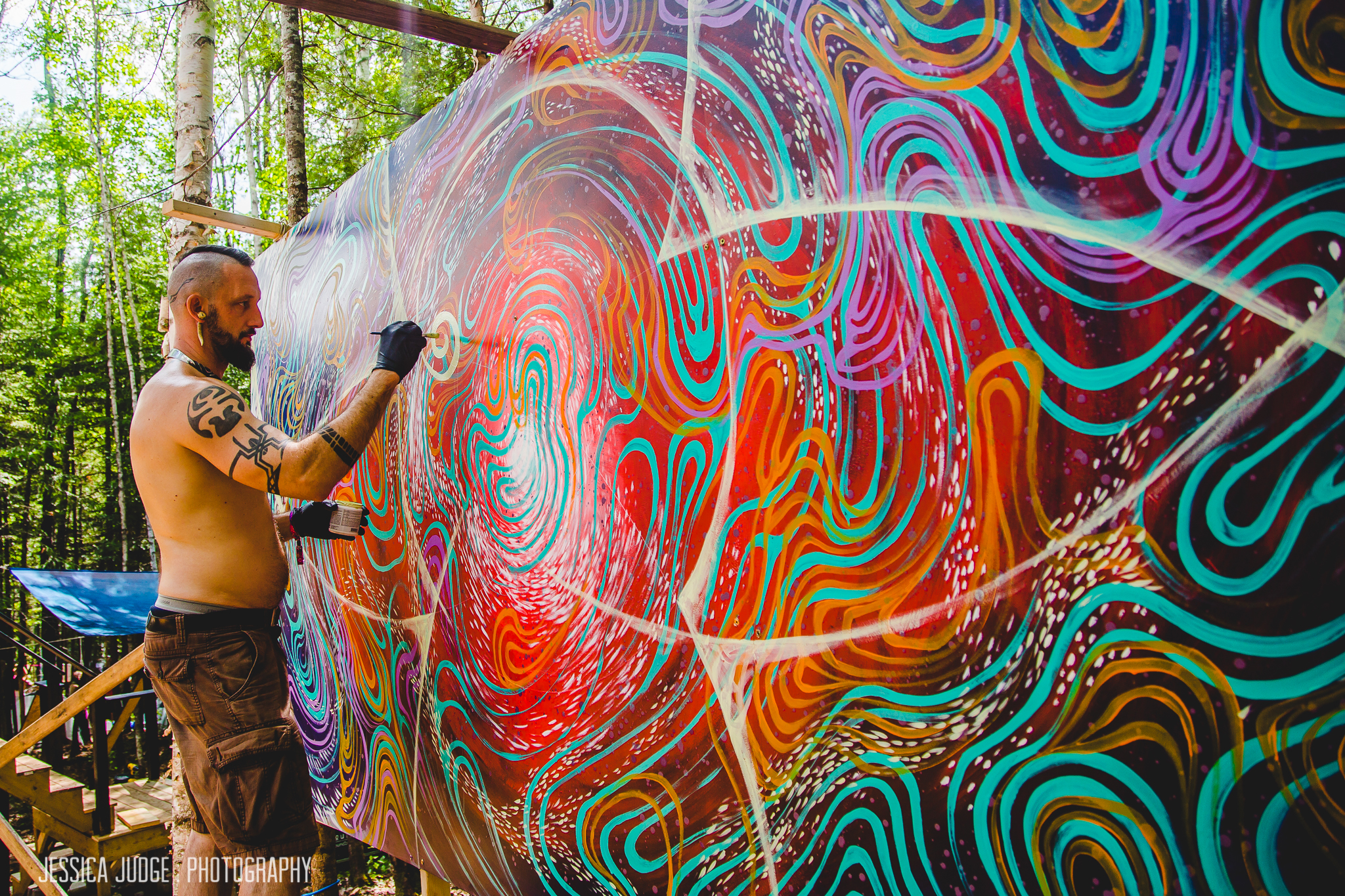 [The Bridge Brothers - Live Canvas at Future Forest, 2018]
Since starting in 2012, how has the crowd for Future Forest changed over the years? Has it become more challenging with the rise of more outdoor art and music festivals?
The crowd numbers have definitely grown since our first year but so has our demographic with far more attendees from across Canada and the world. We also have a broader age demographic. We have veterans that are staples of the festival and been there since the beginning. Year after year there are more attendees who are attending their first festival, which really speaks volumes to us that people are choosing Future Forest as their first experience. In addition, the festival goers are very diverse in age, ranging from 18 to 60+ years.
I would say that it definitely has become more challenging to organize a new festival now compared to when we began. I think this could be partially attributed to the epic disaster that Fyre Festival was, causing people to doubt the credibility of events without a big reputation behind it. For us, each year we attract more new attendees. However, it has become extremely competitive in the festival scene and booking certain headliners is challenging.
"We aim to keep the natural environment as untouched as possible to build upon, not over. Nature and local art are a huge inspiration to Future Forest."
The production at Future Forest Festival has always been so magical and mesmerizing, and the crowd mirrors this energy. How do you maintain your theme and what inspires you to create such a whimsical fairy-tale like festival?
We are really fortunate to be in the Maritimes where we have a wealth of extremely talented artists and beautiful nature to integrate our vision into. We aim to keep the natural environment as untouched as possible to build upon, not over. Nature and local art are a huge inspiration to Future Forest.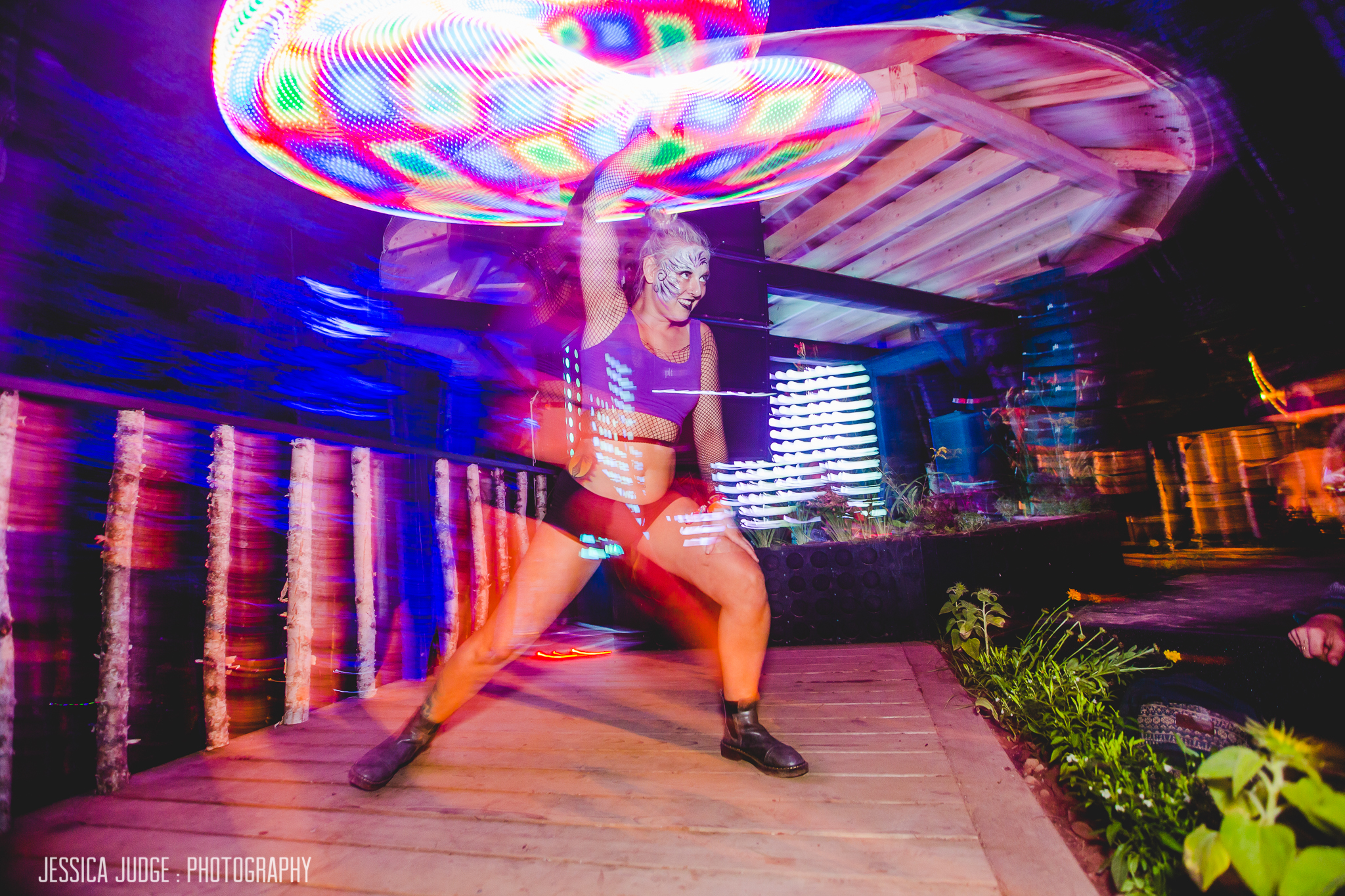 Last year, you picked an incredible and diverse group of performers. We saw performances from experimental-bass fusion act Yheti all the way to mix and scratch master Mat the Alien. How do you curate your lineup and what's the process like?
Our lineup is curated as a joint effort between myself and the stage managers. Shawn Wilson, Kyle McCracken, and Blair Herrell each work on a stage to create a distinct experience. Every stage has a musical theme each night. Using this theme and feedback from attendees we compile a wish-list of artists who we are interested in.
Currently, the festival has three stages: The Nest Stage, The Mushroom Stage and the Prism Stage. Are there any plans to introduce a new stage in the future?
At the moment we are focusing on improving and building on what we already have. The three stages have an immense amount of potential that the stage managers, stage designers, live performers, musicians, and VJs create art with. There may or may not be plans for a fourth stage in the next few years… When it's ready, you will know!
To purchase tickets to Future Forest click here, and make sure to RSVP to the event through this link.
Follow Future Forest
[The Mushroom Stage - Future Forest]