As far as the underground music scene goes in North America, New York is known to be the hub of such clubs, parties and the genre of underground techno music. With such a widely multicultural and artistically developed culture, NYC has made its footprint in the music scene worldwide. Countless amounts of electronic DJ's and producers have made their way out of the New York scene over the last several years, some playing locally while others expand their careers on a international scale.
Noted as one of DJ Mag's emerging acts to watch in 2019, DESNA has made a big mark in the electronic music scene. Her sound rides primarily in the techno lane while drawing inspiration from a spectrum of sonic palettes. Deep, emotional, sensual and moving are just a few words that can describe the epitome of DESNA's sounds.
In addition to being a techno goddess, DESNA is also a role model in the LGBTQIA+ community not only in NYC but worldwide. As far as the music scene goes, it is undoubtedly one of the most inclusive of its kind. Every year the city of New York hosts a month-long Pride celebration which is known worldwide for its unparalleled display of pride related concerts, events, rallies, vendors, workshops etc. People from all over the world will travel to NYC to take part in this event, which is taking place currently until June 30th.
Amidst the Pride celebrations in NYC, we spoke with DESNA about the constantly music industry, being a woman in the electronic music scene and representing the LGBTQIA+ community in dance music. Here is what she had to say...
How do you believe the music business differs from the rest of the corporate world in terms of inclusion with regards to race, religion and sexual preference?
I think the music business has always had one foot forward on global inclusion, and self expression. Remember how "risky" Madonna was back in the 80's with her revolutionary statements on self expression? She had a way of pushing the envelope sending subliminal inclusive messages. I believe the music business has helped open the eyes of the world and push necessary boundaries to help aid in the acceptance. Many artists have helped pave the way for the world to see things differently than before such as (Elton John, David Bowie, The Jacksons, the list goes on and on). The evolvement is continuing and will keep progressing. Once you have an abundance of awareness on any topic, things must change. Nothing can remain stagnant.
The music industry is known to be a predominately male dominated industry. As a woman in the industry, do you believe that it's changing and becoming more inclusive? If yes, how so?
Absolutely! And thankfully! I used to get hired as a "female" DJ which made me want to sort of puke because "what does my gender have to do with how I play?" I think there were a lot of misogynistic views on female producer/deejays, but if we look at the world as a whole, there seems to be a big shift in acceptance and equality every 10 years. I believe there is a bigger change happening now in world consciousness. We still have a ways to go but I do not feel this is much of an issue anymore.
"I believe the music business has helped open the eyes of the world and push necessary boundaries to help aid in the acceptance." - DESNA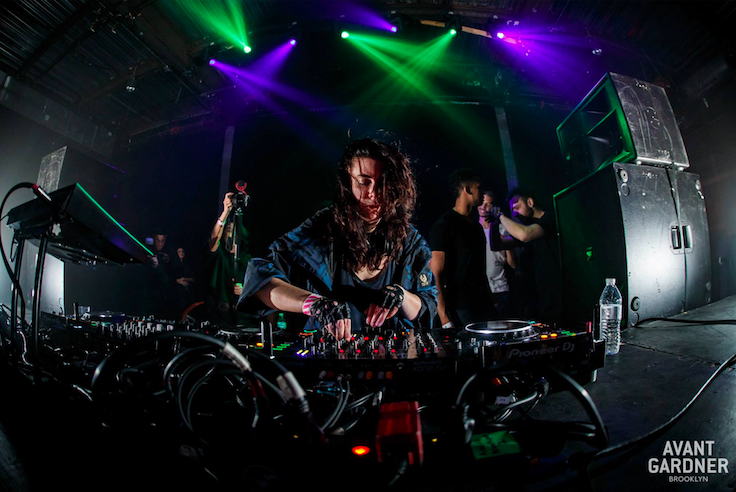 With Pride Month currently going on in NYC, there's lots going on in the city. New York is known for its booming music scene, especially when it comes to underground electronic music… How do you believe the multiculturalism and inclusivity of NYC adds to the authenticity and overall experience of the underground music scene in the city?
What I LOVE about Pride is that everyone comes together to have a good time and support each other. I heard that New York back in "the day" in the late 90's/ early 00's, everyone came together to dance (you didn't have a hundred options). There were only 1 or 2 clubs everyone went to so you would mingle with gay, straight, queer, bi, trans, etc etc all under one roof. I wasn't able to experience that but I sense that Pride in New York, sort of brings that vibe back for one weekend. When I go to Europe to play, I experience this inclusive energy at underground venues and I feel that New York is becoming more and more comprehensive with the help of mega event spaces that host larger festival size parties (Avant Gardner and Knockdown Center).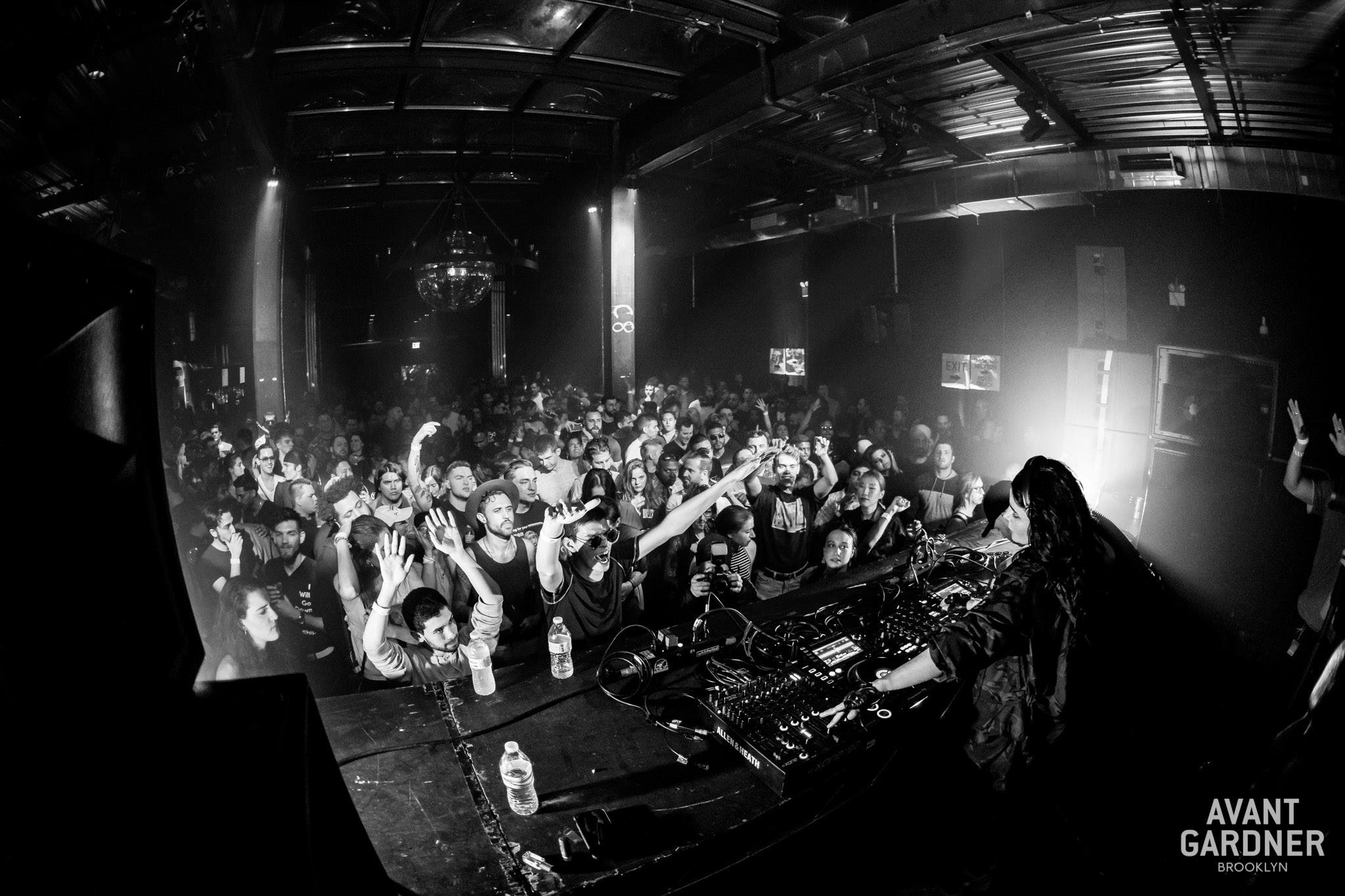 What advice would you give to all people, whether straight & LGBTQIA+ that are considering pursuing their passion in music, whether it be music business, music production, DJ'ing etc.?
I think you will be satisfied the entire time if you can sync up with what you want early on and just hit the ground running without yielding off course. Attend and network as many shows and conferences you can. Getting to know people that run this business is very important. ALMOST just as critical as talent. Be real and authentic to your supporters on social media. Invest in your brand (YOU) which will help you stand out amongst the rest but most importantly, talk to everyone that messages you. I have an amazing relationship already, with people who engage with me through my music and social outlets. Get to know the ones that love what you're doing, they are the one's that come to see you. ☺
What are some struggles you had as an emerging artist in the scene and how did you overcome them?
I used to be a "female" DJ getting hired to play music and look nice etc. I think I gravitated to the underground scene to get away from that stereotype (plus techno is just so much better ☺). I fought for respect by making sure I was just as good as anybody else and could play on just about anything to acquire the right acknowledgment. Being yourself and while amplifying confidence transpires strongly. Don't ever let anyone place you in a box you don't belong in. I think my biggest struggle was taking a lot of advice from people and then getting confused. The term "follow your heart" will never steer you wrong.
You can catch DESNA playing at the following shows this Summer/Fall 2019...
August 3rd @ Morph Nightclub - St. Petersburg, FL
September 20th @ Analog - Brooklyn, NY
September 28th @ Fold Theory - Philadelphia, PA
FOLLOW DESNA