All the way from the West Coast, the widely talented bass producer and DJ, Stickybuds is back in Canada at the end of this month to play at the 7th anniversary of Future Forest Festival in Fredricton, NB. Joining his fellow headliners, Ardalan, Justin Martin and Kenny Glasgow, Stickybuds will bring the funk to this unique multi-media festival. Future Forest will be one you don't want to miss, in addition to hundreds of talented artists, Future Forest offers a variety of art displays, nifty vendors, food selections, wellness workshops and much more. Taking place in Albrights Corner, New Brunswick on July 26-29th, the whimsical festival will surely transport you to another dimension. We had a chance to speak with headliner, Stickybuds ahead of the festival and here is what he had to say...
You are known to experiment with a wide array of genres during your performances, how do you mix these sounds in with your signature 'funky bass' sound?
I like to take the stems (solo'd elements from songs and acapellas) to harmonically blend and transition through different genres. It's a lot of work in the studio before hand, but yields really interesting and smooth results for the dancefloor.
As a fellow Canadian and a resident DJ of the infamous 'Shambhala' festival, what do you love most about performing for smaller Canadian festivals, such as Future Forest, as opposed to big name festivals in other parts of the world?
The more intimate festivals and shows usually have a bit of a different crowd dynamic. People are just connecting to each other, the music and myself as a performer more intimately when the crowd is more concentrated. I love playing shows like that. Plus you really meet a lot of the people behind the scenes creating and pushing their scene's forward. I love shows of every size.
'For my own conscience I needed to make some music that addressed some issues in todays world and take a break from generic party music.' - Stickybuds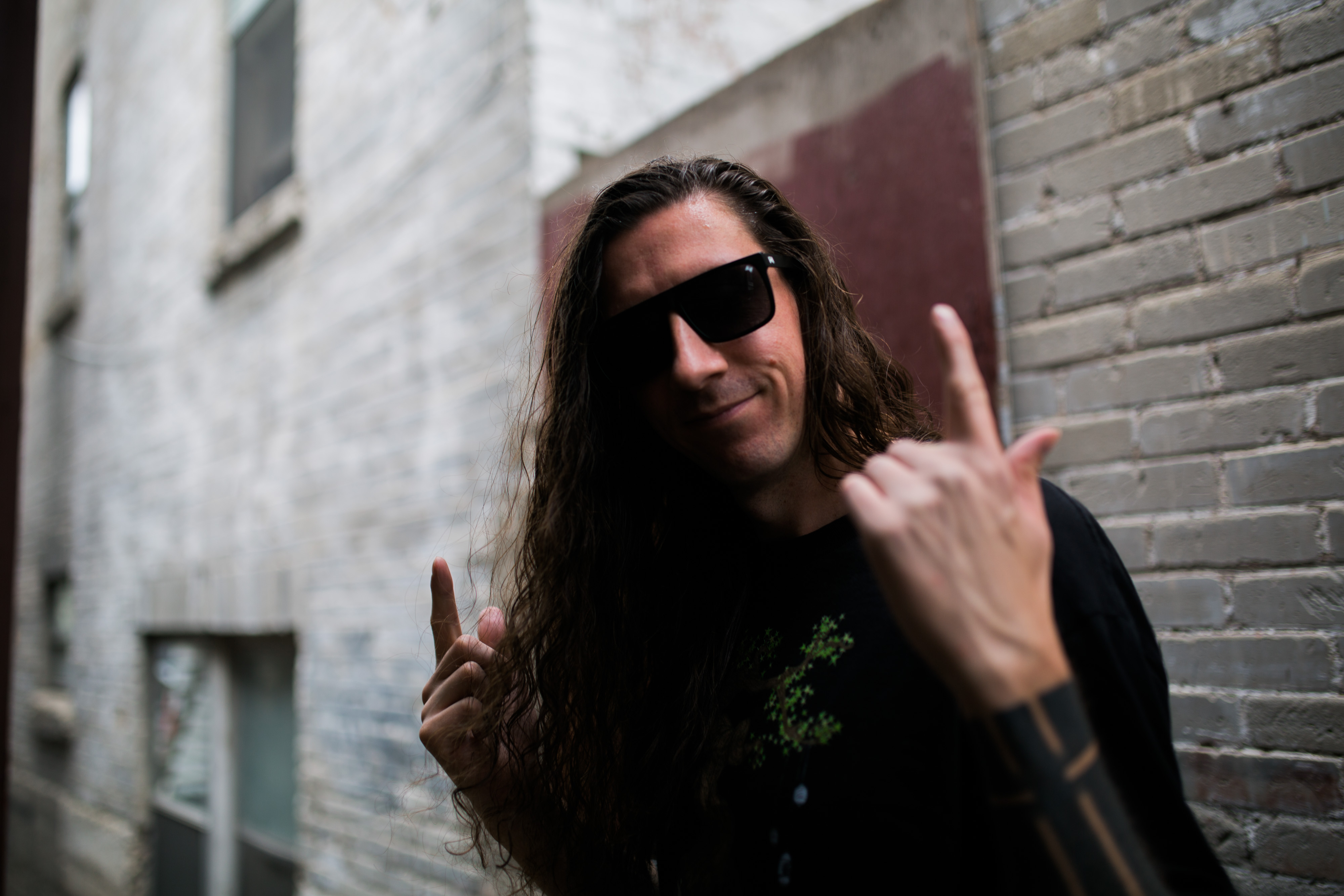 Your most recent album 'Take A Stand' is intended to get people dancing while also keeping them conscious on the world around them… describe this more, and what you intended to illustrate with this album?
For my own conscience I needed to make some music that addressed some issues in todays world and take a break from generic party music. "Take A Stand" had a lot of the messages that I pay attention to, woven into the lyrics through a combined effort of all the different artists on the record. Topics such as political corruption, the military industrial complex, inequality and standing up for yourself. To me, it's important to voice my opposition of the current status quo.
You are one of the headliners for the 7th anniversary of Future Forest taking place July 26-29th in Fredericton, NB… What are you most excited for in terms of performing at this festival? What kind of set did you have in mind?
I really love the scenic beauty and people of the East Coast of Canada, so it's always a pleasure coming back. I'm making new summer sets right now and it's always evolving, so I can't really say what my set will be like, aside from full of quality bass and party music, mixed with messages and vocals that I care about and enjoy! We're gonna have a great time, see you soon!
With only a few short weeks left before Future Forest, make sure you grab your tickets ASAP, tickets can be purchased here. For updates on the festival, RSVP to the Facebook event through this link.