This past Halloween night, freakish followers of the Desert Hearts crew brought their A-game to party all night long at the Belasco Theater in Downtown Los Angeles. Eager patrons of the west coast event series, Haunted Hearts, were drenched in spooky to a holiday spirit from the moment they walked up to the well-decorated theater. On top of the outdoor decor, staff members dressed in costumes helped make everyone's entrance quite a memorable one as they greeted them as they arrived.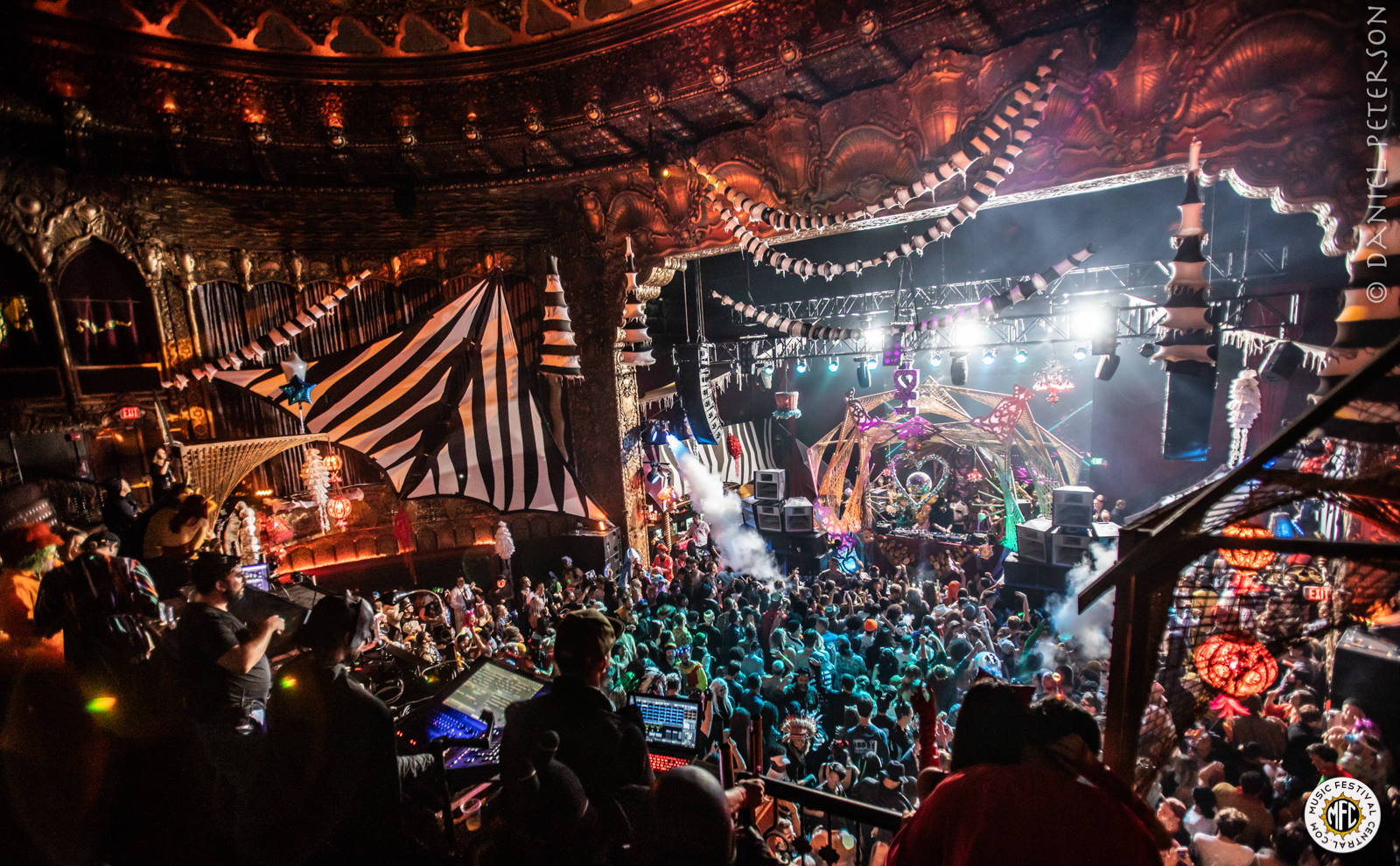 Upon entry, the psychedelic funhouse vibe was tangible. The party's populace was decked in head-turning regalia and every inch of the place was decorated to the nines with Halloween swag for maximum ghoulishness. To savor the moment, event curators coordinated photoshoots for patrons on the ground floor and a photobooth on an upper floor. Hope you got a photo!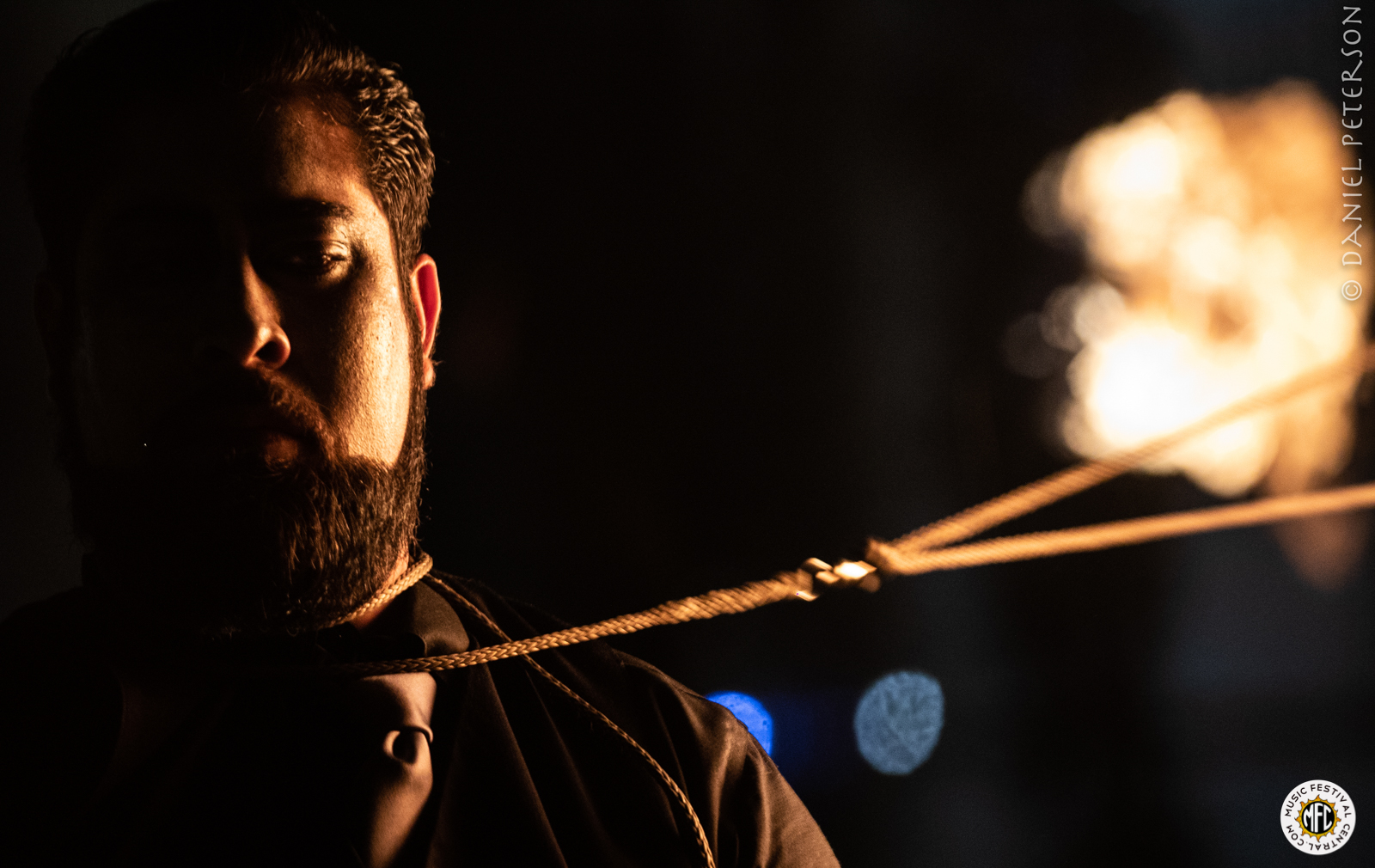 Perhaps the most unique part about the space was outside on the roof. Poi dancers spinning fire filled up one of the rooftop corners as onlookers were hypnotized by their performances. The space also provided an escape from the hellish heat indoors.
When it comes to the music, Desert Hearts is always on-point. So it was no surprise that Desert Hearts Records crew leaders Mikey Lions, Lee Reynolds, Porky and Marbs, along with the internationally acclaimed legend of house music, Damian Lazarus, brought the fire beats to keep people grooving and ghouling all night long.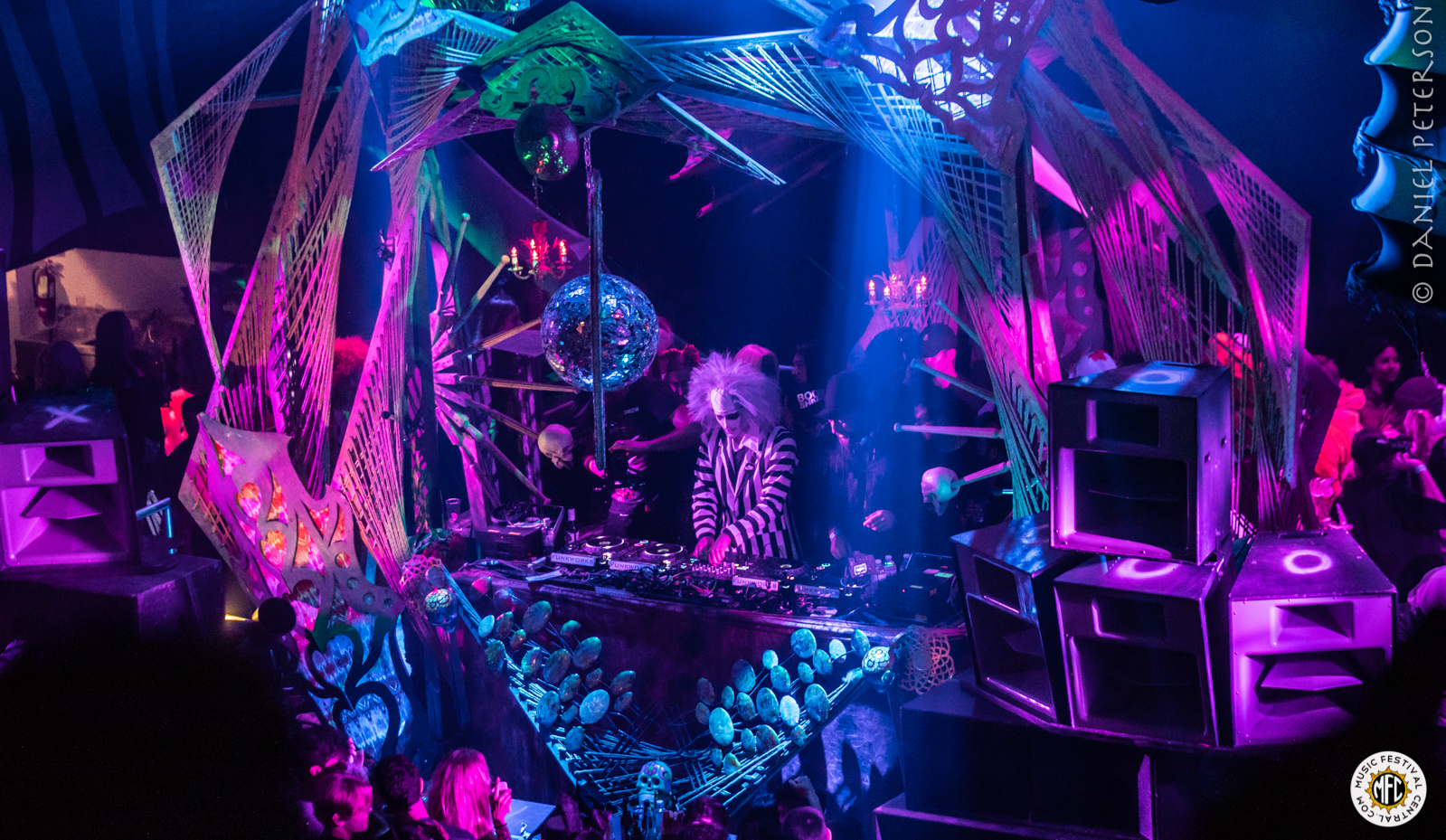 I have to say that I've been to a lot of Halloween parties before, and, without a doubt, Haunted Hearts was one of the most done-up holiday events I've ever experienced. Period. There's no question that I'll be returning to see what Desert Hearts has up their sleeves for next year.