Canada's number one underground music festival Electric Island, gears up for their season finale this Saturday, August 31st & Sunday, September 1st, taking place at West Island, Ontario Place - Toronto. Labour Day weekend represents the start of a new season, and new beginnings. The two-day festival will see some reputable international acts, as we have one last dance under the summer sunshine, in a brand new location.
Electric Islanders can expect warm sunny weather, good vibes and beautifully curated music. All in all, this weekend will be one you don't want to miss, as the artist line-up is one for the books! We've done a round-up of some of our favourite headlining acts to catch this weekend!
Get Tickets To Electric Island Season Finale: HERE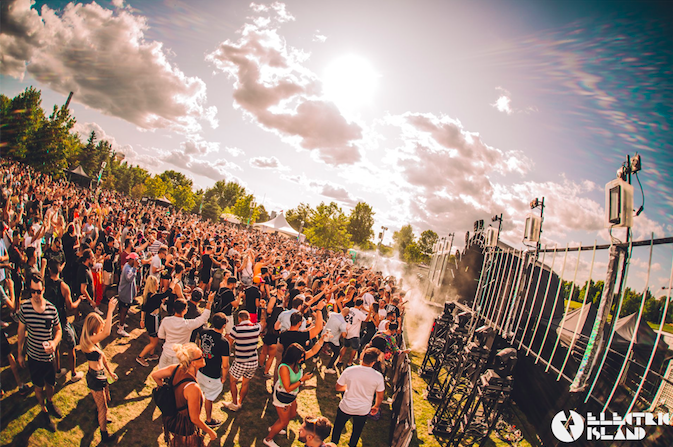 DAY 1: Saturday, August 31st
German producer and Label boss, Boris Brejcha has made his mark on the music scene over the last several years. His high-tech minimal sounds entrances crowds world-wide, and sends waves through the dance floor. His unbelievable passion for music combined with the longtime experience as a producer for different genres, fuses into this exclusive distinctive and very special sound.
Hailing from Frankfurt, Germany, Chris always stood and still stands, for solid Techno on the deeper side of the musical spectrum. His sets are sonic journeys between darkness and light, always far away from the beaten tracks of the musical mainstream.
This Swiss music-duo consists of Adrian Schweizer & Adrian Shala. The two long-time friends have come a long way in the Electronic scene, as one of the top techno acts to watch for in the recent years. Adriatique's DJ performances as well as their productions are long, meditative, relentlessly building affairs, ever challenging the listener with subtle twists interrupting their hypnotic groove.
DAY 2: Sunday, September 1st
Dirtybird Label Boss and Detroit native Claude VonStroke, has made waves in the electronic music scene over the years. His relentless touring of every major city, festival and basement after-party around the world, has only enriched this unique perspective on music.
Joris Voorn sits at the epicenter of the Dutch electronic music scene, the most renowned and instantly recognisable artist from Holland, representing underground house and techno on a wider global stage. His sets are groovy mixed with a techno undertone, sure to make listeners dance all night long.
Italian-born and classically trained, Francesca carved her path in electronic music. She has cultivated a sound of her own, one that represents her multi-disciplinary musical background and transcends the dance floor via an emotional narrative of dreamy soundscapes, stirring melodies and hypnotic rhythms.
The countdown is on for the Electric Island Season Finale!
Tickets are available for purchase online through this link
Make sure to RSVP to the Facebook event for festival updates here