Desert Hearts has positively exploded over its five-plus years of existence, transforming from a renegade party in the Mojave to a boutique festival voted as North America's top in 2018 by DJ Mag. Their known pillars of House, Techno, & Love have drawn people to them like moth's to a flame, and now it's time for the lovable crew of Mikey Lion, Marbs, Porky, and Lee Reynolds to hit the road and spread their message across the United States.
For 20 stops across 16 cities, the Desert Hearts crew, along with a few friends, will be filling venues with their infectious energy and heady beats, bringing a new generation of fans into their fold along the way. In addition to playing famed venues like Seattle's Q Club, Brooklyn's Output, and Flash in Washington DC, they'll also be playing a number of festival's like Denver's Decadence and Groove Cruise Cabo.
The crew have also put out a special recording in celebration of the journey: Damian Lazarus' morning sermon from April's festival gathering at its flagship California location.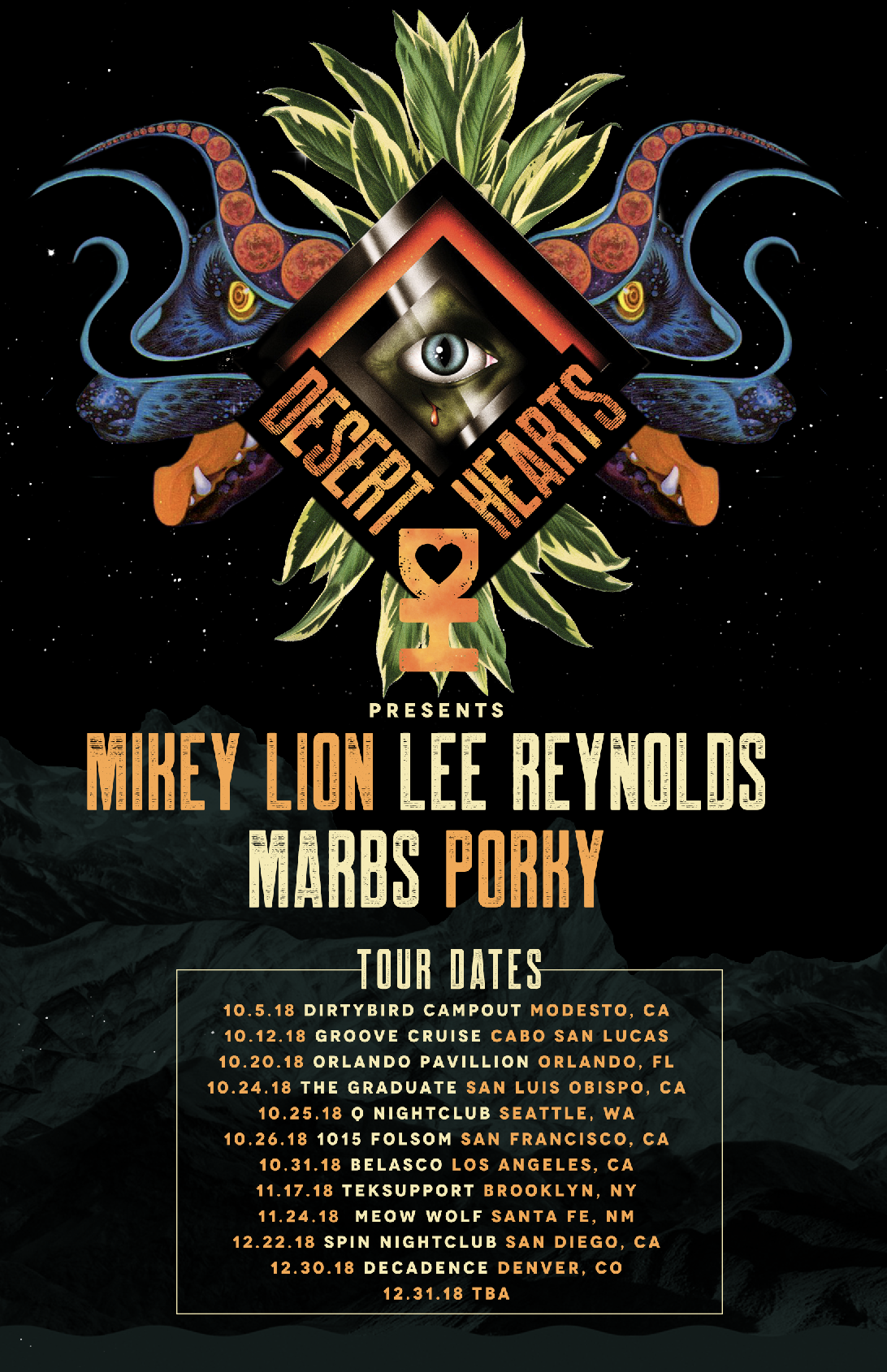 Photo credit: Jacob Avanzato