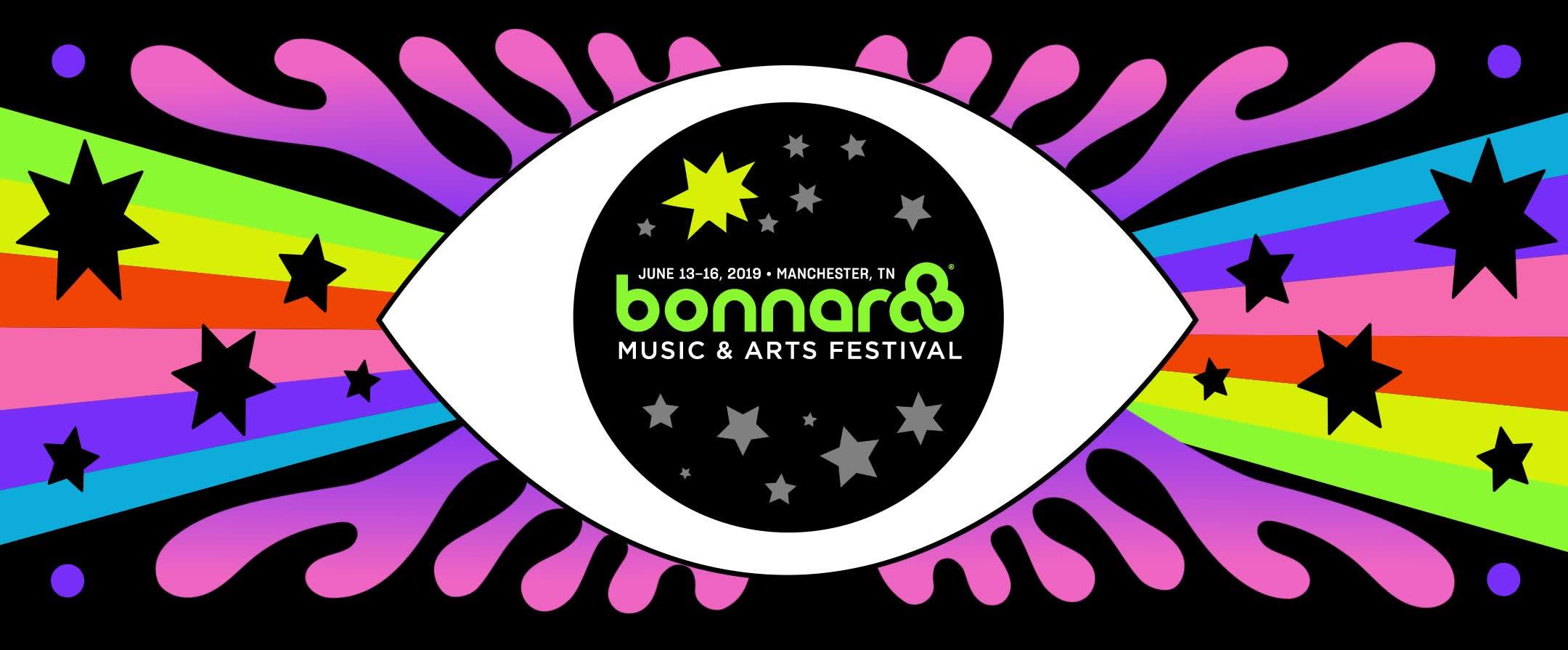 When thinking about largescale music festivals in North America, there may be a few that may come to mind: Coachella, Lollapalooza, EDC. However, there is one festival that has proved its worth for almost 20 years by combining all-star musical acts in an environment that radiates positivity and forward thinking. Bonnaroo Music & Arts Festival makes its triumphant returns to Tennesee this June 13-16th featuring a diverse array of 150+ musicians, comedians, and performance acts across a sprawling 700-acre Farm near the rural town of Manchester.
Truly a world all its own, Bonnaroo can be considered one of the grandest music and art events in the country. Backed with an incredible reputation and a top-notch production company, it's no wonder why Bonnaroo has been able to pull past headliners like Paul McCartney, Beastie Boys, James Brown, Elton John, Tool, Eminem, Phish, and Kanye West to name a few. The 2019 lineup drops Tuesday but try and guess who will be added via the "Roo Clues" on social media.
Escape the Main Stage hype and fall back into Centeroo. This portion of the festival houses the remaining stages, vendors and even a small-scale waterpark. This section of the festival never closes so even if the heat or sleep takeover during the day, there still is plenty of shenanigans to find at night. These shenanigans include (but are not limited to) the Kalliope. This legendary late-night/early morning destination combines some of the top electronic acts and a stunning visual light display with tons of pyrotechnics and fire spinning.
In addition to the Main Stage productions, Bonnaroo has turned areas of the campgrounds into themed party Plazas. Meaning there are limitless adventures and connections in store for each camper. With activities happening around the clock, boredom is not an option at Bonnaroo. Wander through the campgrounds for special curated (and sometimes surprise) musical acts, pop-up art displays, wellness workshops, and other fun activities.
For locals and visitors who are looking for a taste of Tennessee, head to the Plaza 7 (The Ville) where organizers have partnered with the Nashville Convention & Visitors Corp and local maker-space Fort Houston to bring you all things Nashville including live music, food, music, art. Not a Nashville fanatic? The Grove is also located in this Plaza. This shaded space is covered in trees for shaded hammock swinging during the day and decorated with colored light installations at night.
Speaking of trees, Bonnaroo has added a brand-new addition this year. Opening a section of the festivals wooded landscape and filling it with expectedly otherworldly experiences with bands, artists and light-based installs that has never been seen at this festival before. While no other details have been revealed yet, there is no denying that this will be a truly wonderous new experience for first-timers and veterans alike.
Fuel up each day before continuing your festival journey with a delicious selection of craft food and drink options. Compiling a food menu that includes everything from gourmet pizza and spinach mozzarella dumplings to delectable fish tacos and spicy jalapeno corn dogs. Visit Hamageddon's Bacon Land for all things swine or stop by the Food Truck Oasis for even more food variety. Wash it all down at Broo'ers Festival, a craft beer section that features dozens of different breweries from all over the country.
One of the newer additions to the Bonnaroo grounds that sets it apart from its contemporaries is the permanent bathroom facilities. While this may seem menial, clean sink water and real flushable toilets can make a world of a difference in the midsummer heat. Normally facilities like these are reserved for VIP buyers, but not at Bonnaroo. Clean running water with flushable toilets, showers in every plaza, two large general stores, and spacious lockers make this ginormous festival seem a bit more accessible.
Take a trip to the Farm this summer for a festival experience like no other. Bonnaroo has won the hearts of millions not just because of the stacked musical artists and wild utopian atmosphere, but because of the wonderous vibes and spiritual wavelengths attendees share with each other during four hot summer days in Tennessee. Bonnaroo continues to curate a breeding ground for human connection making this huge festival seem more like a family event.
Website : https://www.bonnaroo.com/
Facebook : https://www.facebook.com/bonnaroo/
Twitter: https://twitter.com/Bonnaroo