Prepare to have your festival experience amplified! A brand-new backpack called Baserock is about to turn things up in your festival gear department. Just another hydration backpack you may be thinking – NOPE. In addition to hydrating your core, add SHAKE, RATTLE and RAGE, as well.
What makes the Baserock backpack so special is that it uses a microphone to pick up sound frequencies from a concert or festival stage of choice, then cuts everything but the bass out and amplifies those frequencies through speakers inside the backpack, creating a feeling like no other. It can be hooked to external speakers, your phone and your computer, as well.
Baserock was created by two festival kids (Jared Becker and Gannon Daynes) who not only want to make an impact on everyone's music festival experience, but also outside festival grounds, which is why it can be used for day to day life on the city streets, the slopes, the trails, the beach, wherever and whenever, pretty much. Baserock co-founder and CEO, Jared Becker, commented:
"We designed the Baserock Backpack to optimize our physical experience of bass frequencies at music festivals. We've been encouraged by the feedback we've received from our early testers who found many ways to use the product - on hikes, at work, on the slopes, walking downtown, mountain biking, you name it."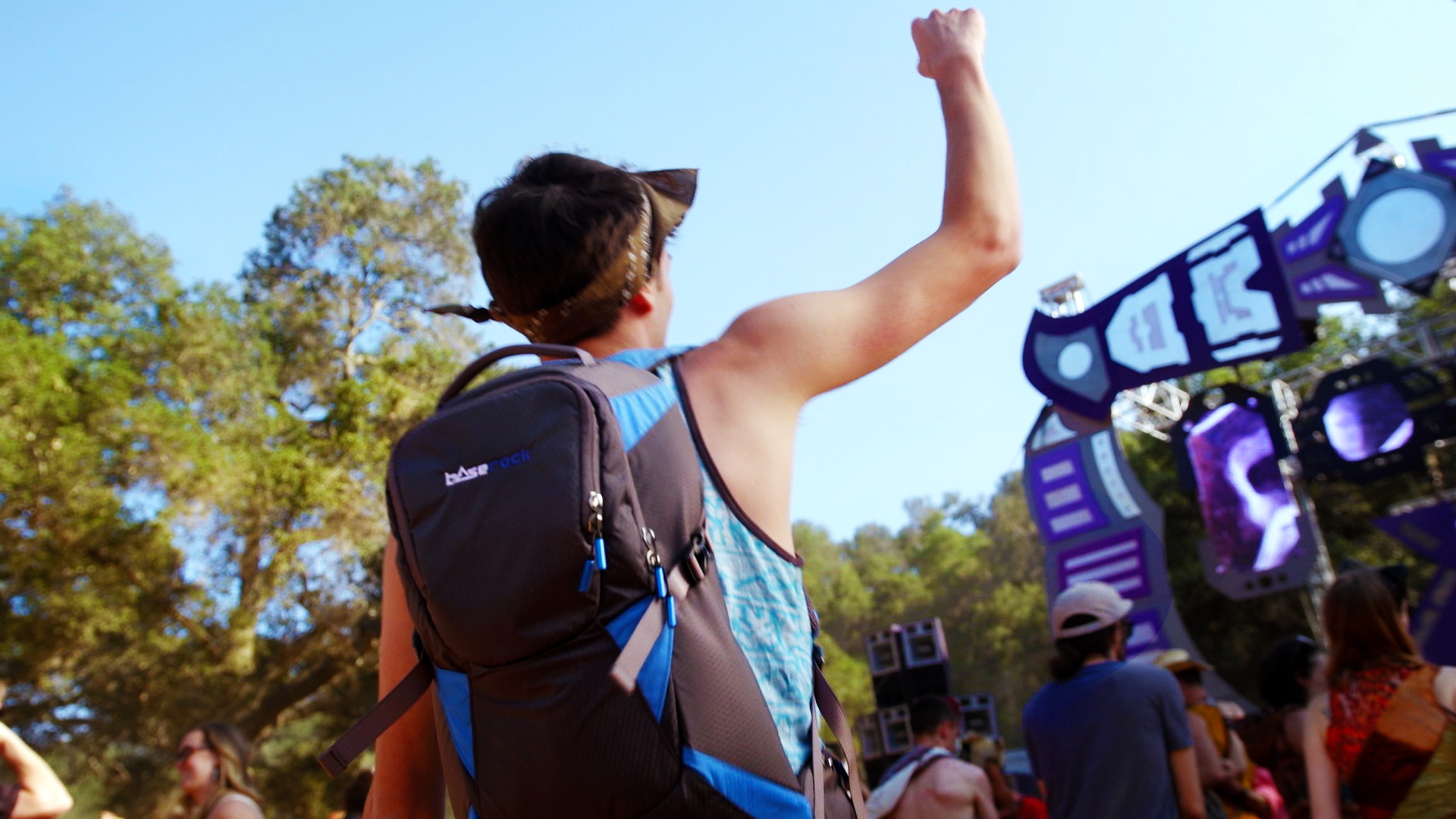 Although the Baserock won't be on the shelves for another few months or so, consumers can get an amazing price by pre-ordering via the Baserock KICKSTARTER that LAUNCHES TUESDAY, JUNE 13th. Those who take advantage will get $200 off the initial price at the time the final product is released. Take it from the expressions you saw in the video -- Baserock is the real deal. Pre-orders yours ASAP!